Shahid Kapoor: Sanjay Leela Bhansali Suggested That Deepika Padukone And I Should Do One More Film Together
Deepika Padukone and Shahid Kapoor's chemistry is mesmerising in Padmaavat.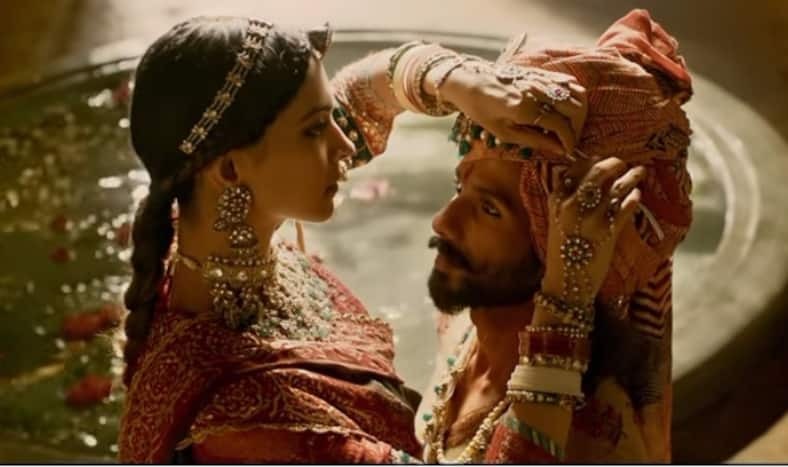 Amidst controversies, Sanjay Leela Bhansali's magnum opus Padmaavat has finally hit the silver screen on January 25, 2018. Shahid Kapoor, who is one of the leads in Sanjay Leela Bhansali's Padmaavat alongside Deepika Padukone and Ranveer Singh, garnered much appreciation for the portrayal of his character of Maharawal Ratan Singh in the film. When fans learnt that not Ranveer Singh and Deepika Padukone but Shahid Kapoor and Deepika will be seen together in Padmaavat, they were sad as fans have admired the couple (Ranveer-Deepika) for their sensational chemistry in the films.
But post Padmaavat release, people are loving Shahid Kapoor aka Maha Rawal Ratan Singh and Deepika Padukone aka Rani Padmavati's on-screen chemistry; it was mesmerising. Speaking of their on-screen chemistry, Shahid, told an online portal, "Well, the movie had less of romance and it had to say a lot many other things too – so we didn't have much time to linger and ponder over it. But, that's the nature of the film. Deepika is spectacular and we have waited for it and now that people have loved us, it's great."
Not just the audience but even Sanjay Leela Bhansali found their jodi lovely and suggested them to do more films together. Shahid further told the website, "Actually, the best thing was the minute after the first screening of the film, Sanjay sir looked at me and said, 'you know Deepika and you should do one more film together, I want to see more of you'. That was the biggest compliment. " ALSO READ: Did Ranveer Singh Recommend Jim Sarbh For The Role Of Malik Kafur In Padmaavat?
Shahid also spoke about how his wife Mira Rajput supported him during his bad time when the Karni Sena wanted to ban the film and his one and half years of hard work was at stake. Shahid said, "Mira has been the constant support throughout. It's character in the film that needs a lot from as an actor. I was like the new entrant in the team which has already worked before. To the fact, the film had to deal with before it actually came out. There was so much written about the film before it was seen. It was a tiring journey and Mira has been a support system and like a wall for me. I couldn't have done it without her." Watch this space for further updates.