Shocking! Juhi Parmar And Sachin Shroff File For Divorce
The couple did not wish to carry the baggage of a failed marriage for long and thus they decided to get separated.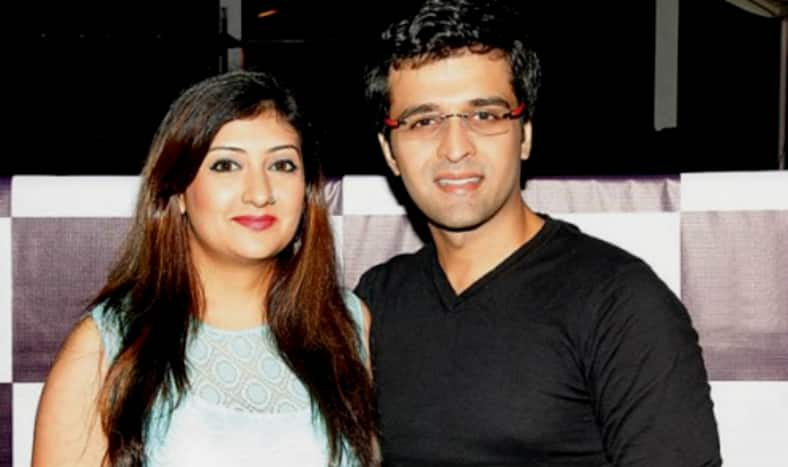 One of the most popular couples of the Indian TV industry, Juhi Parmar and Sachin Shroff, had tied the knot in February 2009 and the couple has a daughter named Samaira. Earlier we had reported that all is not well between the two. Since a year, the couple has been having trouble in their marriage. Reportedly things were fine during the initial years of marriage, trouble started brewing over a period of time and the differences crept into their relationship seemed irreconcilable.
The actors, who were rumoured to be staying separately for almost a year now (Samaira stays with her mother Juhi), have put all speculations to rest. While we wondered if there is any chance of reconciliation, Juhi Parmar and Sachin Shroff have filed for divorce at the Bandra family court, according to a report in Indian Express. A source revealed to the website, "After being together for so long, it was a difficult decision for them but their differences have grown so much, that there seemed no chance of a reconciliation. It would have been futile carrying the baggage of a failed marriage for long and thus they decided to get separated."
The source further added, "Sachin was even missing from Juhi's birthday celebrations recently, proving how much they have grown apart. The couple's four-year-old daughter Samaira has been staying with Juhi, and it is only justified that the custody will remain with her." ALSO READ: Rinku – Kiran Karmarkar, Piyush Sahdev – Akangsha Rawat, Juhi Parmar – Sachin Shroff – 5 TV Couples Who Parted Ways In 2017
In 2011, there were reports stating that things aren't well between the couple but Juhi and Sachin stated they were just rumours. But the latest update is unbelievable. On the professional front, Juhi, who shot to fame with Star Plus' much-popular show Kumkum, is now a part of Karmaphal Data Shani, which airs on Colors, while Sachin is currently seen as Nand on Zee TV show Paramavatar Shri Krishna. Watch this space for further updates.