Swara Bhasker Speaks on Marrying a Muslim Man, Celebrating 'Common Traditions' With Fahad Ahmad in Inter-Faith Marriage
Ahead of her wedding with Fahad Ahmad, Swara Bhasker speaks on marrying a man from a different community and how they are loving every bit of their inter-faith arrangements while celebrating together.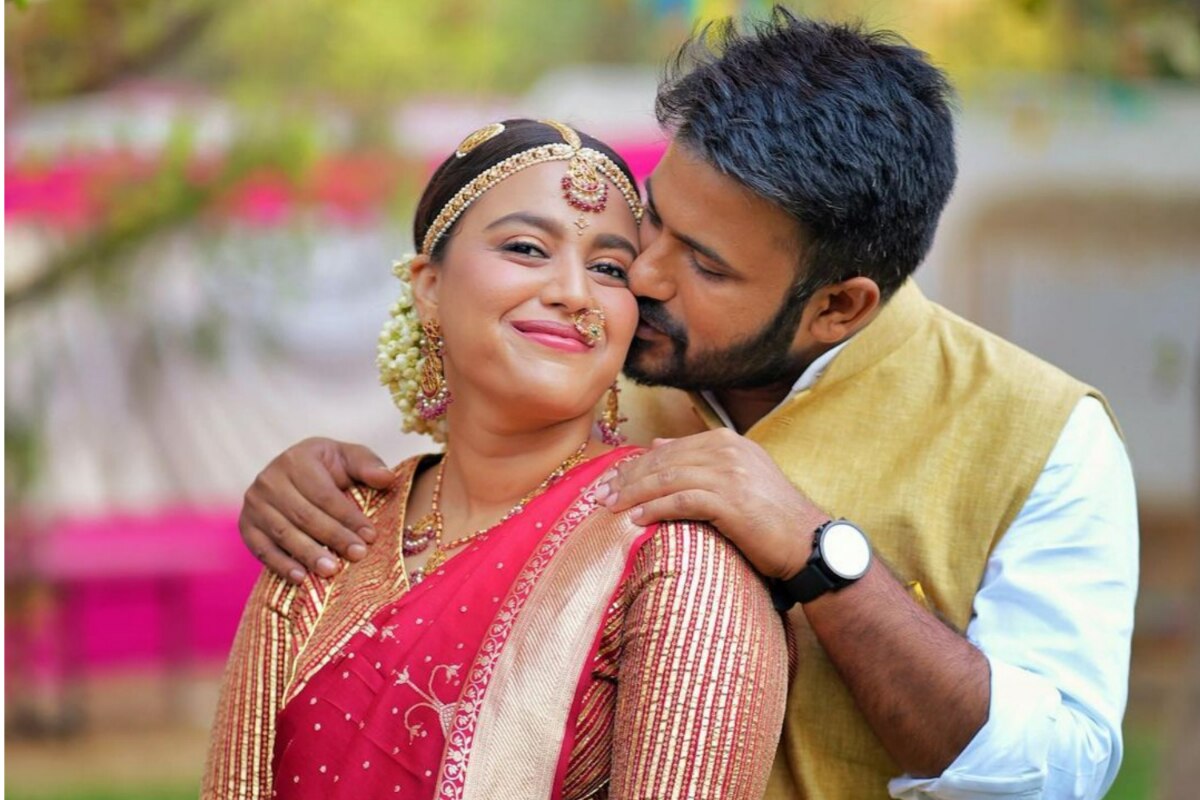 Swara Bhasker-Fahad Ahmad wedding: Actor Swara Bhasker is set to marry Samajwadi Party's Fahad Ahmad soon. The pre-wedding functions have begun and the couple is all over social media sharing their excitement and expressing their feelings with beautiful pictures from the ceremonies. Now, the actor spoke to the media ahead of her wedding and revealed how they are managing their wedding functions keeping in mind the traditions of their respective religions.
In a conversation with Times of India, the actor mentioned that none of them wanted to change their religions and therefore, they tried to figure out a common way out. Swara said, "We are both very conscious and proud of our identities and nobody wants to change anybody. We planned things that are common to both our traditions. Haldi is something that happens in both."
ALL ABOUT SWARA BHASKER-FAHAD AHMAD'S INTERFAITH MARRIAGE
The actor explained how they organised the Haldi and the Sangeet functions before the wedding which are common in both cultures. Swara mentioned their court marriage that took place last month. She said, "It's called ubtan in Muslims. Mehendi happens on both sides. Sangeet happens on both sides. In India, an interfaith couple that does not convert can only get married in court under the Special Marriage Act. That we have done. Now we are trying to build a common tradition of celebrations."
SWARA BHASKER-FAHAD AHMAD: WHEN THEY MET!
The actor met Fahad during a protest in Mumbai and first saw him when he was adjusting her mic for the speech. However, the man had first seen her and noticed her performance in Aanand L Rai's 'Raanjhana'. He told the daily, "Pehli baar maine inhe Raanjhanaa mein dekha (I saw her for the first time in Raanjhanaa), and I really liked the way she acted. I did not know who she was, so I Googled her."
Fahad added that they first met officially on December 19, 2019, during the anti-CAA protest at Mumbai's Kranti Maidaan. He revealed that someone told him that Swara is a good speaker and he should have her addressing the crowd during the protest. He added that Swara was lost in the ground and when she ultimately reached the location, she kept shouting his name while he was simply standing there, trying to fix the mic.
HOW THEIR LOVE BLOSSOMED!
The two met once again during yet another protest and became friends. They started talking to each other over messages, and one thing led to another. They would also discuss their political opinions on issues which eventually strengthen their bond and it was only when Swara's friends made her realise that he was falling for her, she decided to confront him. As Swara asked him 'kya scene hai', he simply accepted that he was fond of her. The two waited for a year and kept dating. In January this year, they got married in court under the Special Marriage Act.
Isn't their love story straight out of a Bollywood movie? Our best wishes to the couple!