Thalapathy 67: Vijay's Next With Lokesh Kanagaraj Titled 'Eagle'? Fans Have Their Theories – Check Tweets
Thalapathy 67 makers are going to announce the title of Vijay's next with Master director Lokesh Kanagaraj today by 5 pm. However, fans have already begun speculating.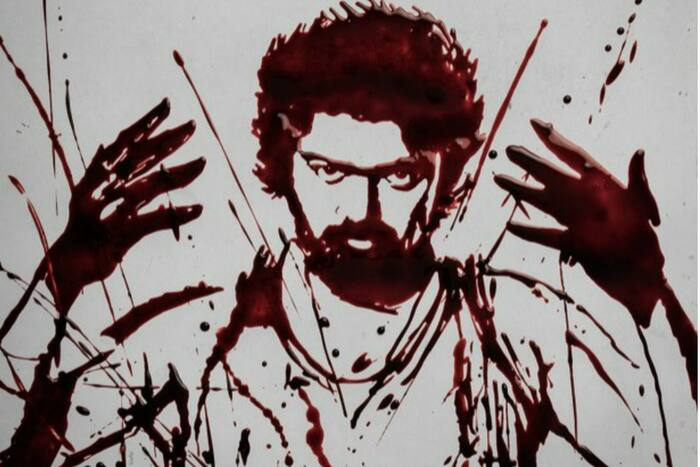 Thalapathy 67 title: After the smashing success of Varisu, Thalapathy Vijay is back with his new film. This time, he went back to collaborate with director Lokesh Kanagaraj. The two gave a tremendously popular 'Master' in 2019 during the pandemic when no one was thinking about reviving the theatres and releasing a film on the big screen.
On Thursday evening, the makers of Thalapathy 67 released a poster to announce that the film's title will be revealed on Friday at 5 pm. Now, amid a lot of excitement regarding the title of Vijay's next, the fans have begun speculating on social media. Several theories are circulating on Twitter with fans trying to decipher the 'hidden clues' in the poster to curate a suitable title for the film.
The poster of Thalapathy 67 shows a sketch of Vijay wearing a vest with raging eyes, full hair, and bloody hands. It appears almost as if it has been sketched with blood. Now, fans believe that the title of the film has to be either related to 'blood' and 'destruction' or it's actually hidden in the poster itself. Many fans believe that the title of Thalapathy 67 is 'EAGLE' and the letters of the word can be highlighted in the poster. Check this out:
— Darshana❤ (@Princedarshana) February 2, 2023
Once Upon a Time
There Lived a Ghost
He is Known to be a Killer
And Fear the Most…

The Eagle is Coming..
You Better start Running..
His Blood is Rushing..
Stunnin and Gunning#Thalapathy67 #Thalapathy67Promo#Thalapathy67TitleReveal@Dir_Lokesh @anirudhofficial @7screenstudio pic.twitter.com/tztlerh0Lg

— T67Official (@T67_Official) February 2, 2023
BLOODY #Thalapathy67#Thalapathy67Update #Thalapathy67TitleReveal pic.twitter.com/CsLd72HhFC

— Richard (@Richard73918632) February 2, 2023
The EAGLE is Coming😜🔥#Thalapathy67 @actorvijay pic.twitter.com/goZSZwGPxT

— Kings Disha♤🇱🇰 (@Itz_Dishanth) February 2, 2023
T. Shirt la Eagle photo tha irukku pic.twitter.com/yeHjGTjGID

— SUBRAMANI SELVAM (@SUBRAMANISELVA8) February 2, 2023
Killer
Eagle
Code Red

— Narasimman (@Narasim61104051) February 2, 2023
The other titles crossing the fans' minds are 'Royce', 'Code Red', 'Ghost', 'Red Eagle', 'Dragon', and 'Eren'. Seems like the wait is going to be long for the fans today before the title actually gets unrelieved by the makers. Until then, keep guessing! What's your pick though?
Meanwhile, Thalapathy 67 features a stunning starcast alongside Vijay. The names include Sanjay Dutt, Priya Anand, Gautham Menon, Arjun, Mysskin, Mansoor Ali Khan, and dancer Sandy. Actor Trisha Krishnan has come on board as the leading lady.