Thugs of Hindostan Song Vashmalle: Amitabh Bachchan And Aamir Khan's Dance is Infectious; Watch Video
Vashmalle, which means to 'dance your heart out and make merry', will make you tap your foot.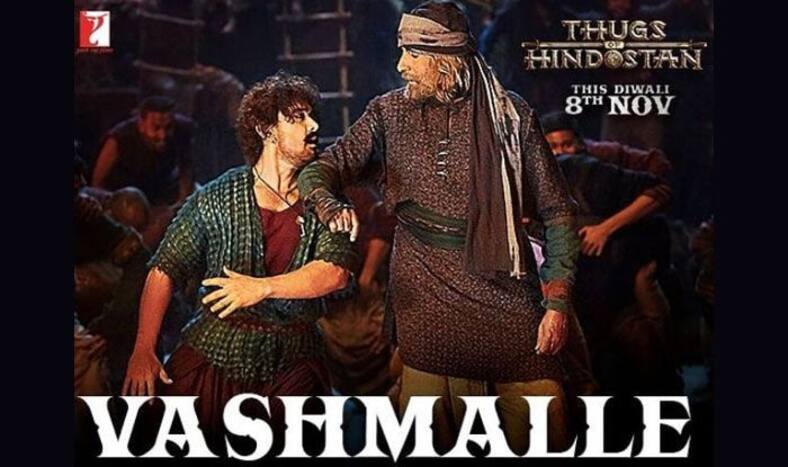 Anything that has to do with yet to be released movie Thugs Of Hindostan has got us wanting more. Ever since its posters and trailer came out, we have been wishing the release date would be pushed forward. Now with the release of its first song Vashmalle, we just can't wait to watch it, especially when we see stars of the movie Amitabh Bachchan and Aamir Khan grooving to it.
In the clip released by Yash Raj Films, the bromance and energy between the two big stars is plenty evident, and the song Vashmalle, which means to 'dance your heart out and make merry', will definitely make you want to tap your foot and break out into a huge smile. Watch the clip for yourself:
The director of the movie Vijay Krishna Acharya talked about the song, saying, "It is amazing that we could write a suitable moment in the film that sees these two icons of Indian cinema shake a leg with each other and the song will stand out because of their infectious energy and camaraderie. The song presents Mr. Bachchan and Aamir Khan in the mood to celebrate."
"I have to reveal, the sequence will show them getting drunk during the celebrations and then breaking out to dance on this high energy number. It is a priceless moment that we have captured in Thugs of Hindostan," the filmmaker added.
Thugs of Hindostan, which also features Katrina Kaif and Fatima Sana Shaikh in pivotal roles, is an epic action-adventure movie, and there were reports that it is based on Philip Meadows Taylor's 1839 novel Confessions of a Thug, however, the reports were put down by Acharya, who said there is no connection to any book.
The movie, which has reportedly been made at a budget of Rs 250 crore, is set for release on November 8 this year. It is touted as the costliest Bollywood movie ever and will be dubbed in both Tamil and Telugu languages for a wider audience experience.