'Tunisha Sharma Messaged Sheezan Khan Repeatedly But he Avoided Her,' Say Police Citing WhatsApp Chats
In their latest statement, police say they have retrieved the deleted chats between Sheezan Khan and Tunisha Sharma and found out that he was avoiding her after their breakup.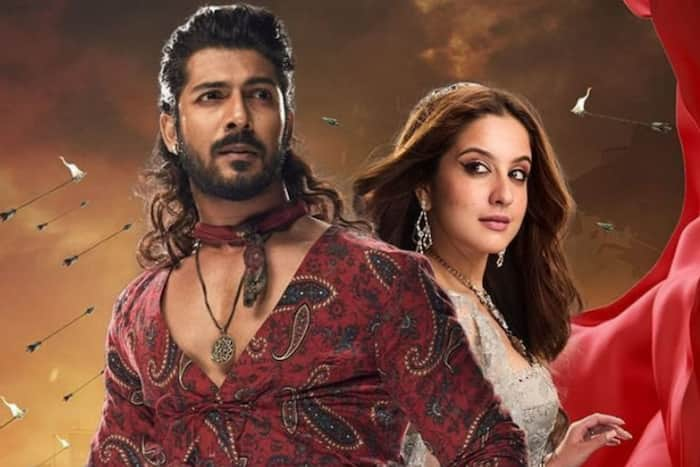 Tunisha Sharma suicide case update: Mumbai police have successfully retrieved Sheezan Khan's and Tunisha Sharma's deleted WhatsApp chats. In a new statement to the media, the officials revealed that Sheezan, who is accused of abetting Tunisha's suicide, had started avoiding her after their breakup.
As reported by the news agency ANI, Sheezan's retrieved WhatsApp chats show that while Tunisha would constantly message him after their breakup, he would avoid her. The police say the actor was talking to many women, but not to Tunisha. The officials added that the WhatsApp chats between the Ali Baba actor and another woman, who is being called his 'secret girlfriend' by the media, have also been retrieved.
SHEEZAN KHAN STARTED AVOIDING TUNISHA SHARMA AFTER THEIR BREAKUP
The police said, "Many important chats have been found on the mobile of the accused, during the investigation which has revealed that the accused started avoiding Tunisha after the breakup. Tunisha used to message him repeatedly, but the accused avoided her by not replying to her (sic)." The development comes days after Sheezan's family members denied the existence of any 'secret girlfriend' in his life. In a video on social media, the actor's sister Falaq Naaz said Tunisha and Sheezan had broken up on a mutual basis and there was no bad blood between the two. She said they were talking and working together cordially even after their breakup.
Sheezan is currently under judicial custody after Tunisha's mother accused him of abetment to suicide the next day following her death. The 20-year-old actor was found dead on the sets of her show Ali Baba: Daastan-E-Kabul in which she played the role of Shehzaadi Meriam while Sheezan essayed the titular role. The two met on the sets of the show and started dating. Tunisha was also close to Sheezan's family and would often confide in his mother regarding personal issues.
Sheezan was the first person who rushed Tunisha to the hospital. The doctors said he kept weeping, requesting them to help her even long after they declared her dead.
Dial up, speak, and share if you are struggling with any mental issues. Remember, you are not alone!
MITRAM FOUNDATION ( Bengaluru ) – 080-25722573
COOJ Mental Health Foundation (GOA): 0832-2252525
SANJIVINI ( DELHI ) – Centre 1 (Jangpura): 011-24311918, 011-24318883, 011-43001456, Centre 2 (Qutub Institutional Area): 011- 40769002, 011-41092787
VANDRAVELA FOUNDATION (Gujarat) – 18602662345
Disclaimer: These numbers have been aggregated from publicly available sources and their veracity is not attributed to India.com.