Chaitra Navratri 2018 Day 2: Worship The Second Form Of Goddess Durga, Maa Brahmacharini
The second day of Chaitra Navratri is dedicated to Goddess Brahmacharini. Maa Brahmacharini is symbolic of immense strength and love.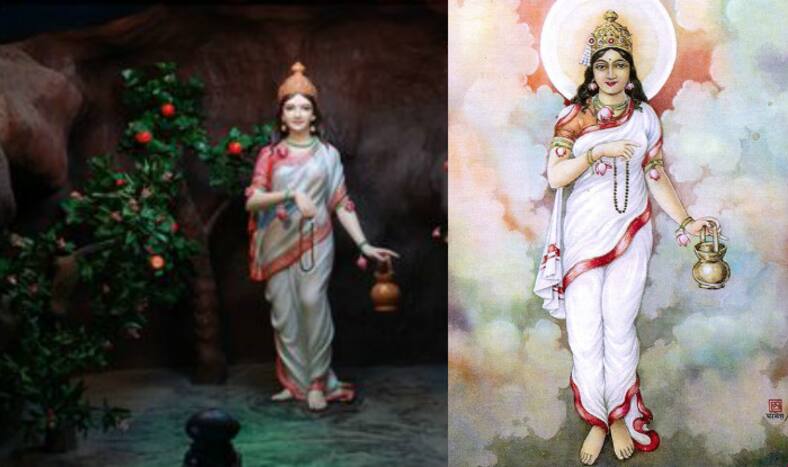 Chaitra Navratri 2018 began from March 18 (Sunday). Navratri is a Hindu festival and it is celebrated twice a year. This festival is basically dedicated to Maa Durga and her various avatars which is also know as 'Nav Durga'. The nine forms of Goddess Durga are Shailputri, Brahmacharini, Chandraghanta, Kushmanda, Skandmata, Katyayani, Kaalratri, Mahagauri and Siddhidatri. Devotees worship a form of Maa Durga with traditional rituals and special offerings to seek the divine goddess' blessings, on each of the nine days of Navratri. So, the second day of Navratri is dedicated to Goddess Brahmacharini.
Maa Brahmacharini is symbolic of immense strength and love. According to the Hindu mythology, Devi Brahmacharini is depicted as a simple ascetic goddess who is far from the material pleasures of the world. Goddess Brahmacharini is given the name because of severe self-punishment she has undergone to get Lord Shiva as her husband. Brahmacharini is a combination of two Sanskrit roots – Brahma (shortened from Brahman), means "Personal God with the sacred knowledge" and charini is the feminine version of one who is a charya, which means "Disciple, Follower". (Also Read: Chaitra Navratri 2018: Know How to Fast And The Festival's Significance)
During the festival, the story of Maa Brahmacharini is widely read and heard. She realized her love for Lord Shiva after taking birth in Himalayan's family.Since her childhood, she only wished to marry the Supreme God. To fulfil her desire, she followed a path of austerity. Initially, she lived on by eating Bilva leaves and later completely abstained from food and water to get fully engrossed in worshipping Lord Shiva. A pleased Shiva granted her wish to become her husband after seeing her dedicated Tapasya (penance) for years.
This form of Goddess Durga is portrayed as a yogini wearing a white sari with an orange border. She is shown walking on bare feet while holding a rosary in her right hand and kamandalu (water pot) in her left hand. It is believed that Worshipping Maa Brahmacharini will take away all sufferings of the devotee. She blesses her followers with unshakable grit and motivation because she is the epitome of extreme tolerance and steely determination. She also governs Lord Mangal (planet Mars), the provider of all fortunes. The devotees should chant this mantra–Om Devi Brahmacharinyai Namah and must offer fresh jasmine flowers to the Goddess.