Happy Tamil New Year 2019: Best WhatsApp Messages, Quotes, SMS Wishes For Your Family And Friends
Happy Puthandu, Happy Tamil New Year 2019 wishes, SMS, Facebook Status to send your friends and family.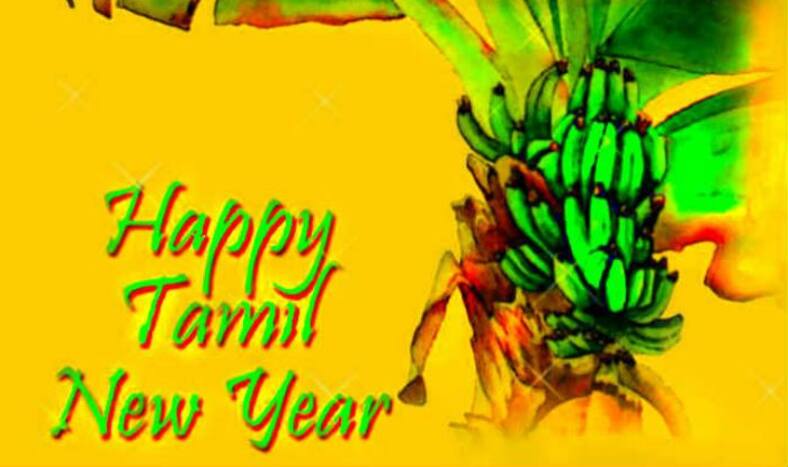 Tamil New Year is also known as Puthandu or Varusha Pirappu. The festival is celebrated across the southern state in the month of Chithirai. As per the Hindu solar calendar, Tamil New Year or Puthandu is on April 14 2019. People welcome the Tamil New Year by wishing everyone 'Puthandu Vazthukal' which means Happy New Year. On this day, Tamilians draw decorative rangoli on the corridor of their homes and have a huge feast. This day is chosen by the elders to hand over money to young children as a token of good luck on the first day of the New Year.
To wish Happy Tamil New Year to friends and family, India.com brings a collection of Facebook status, WhatsApp messages, quotes and wishes on Puthandu Vazthukal.
Take a look at these messages here:
– Every End Is a New Beginning. Keep Your Spirits Unshaken and You Shall Always Walk on the Path to Glory. Happy Puthandu!
– Let This Tamil New Year Bring Cheer, Love and Peace in Your Life. May the Divine Power Give You Enough Strength for Tolerating Highs and Lows of Life With Calmness and Patience. Keep Smiling!
– May this new year bring all the goodness in your life.
Happy Tamil New Year to all. Happy Puthandu!
– May the coming year be filled with many blessings and your life be as bright as ever. Happy Puthandu
– Here is another Puthandu. It's time to open a new chapter in your life. May this New Year brings new ideas and hopes to make your life better.
– May this New Year bring many opportunities your way, to explore every joy of life and may your resolutions for the days ahead stay firm, turning all your dreams into reality and all your efforts into great achievements.
– The Dawn Is About to Break, to Give Light to a Brighter Road, Have a Happier Journey This Year!
– Happy Puthandu! Let this new year-end all sorrow and bring light and joy.
– As the new year ushers in, I am wishing your way abundant happiness, wealth and prosperity, Happy Tamil New Year!
– I met love, health, peace & joy, they needed a permanent place to stay. I gave them your address, hope they arrived safely … Happy Tamil New Year!