Karva Chauth Moon Rise Timing 2018: What Time Will Moon be Seen in Delhi, Mumbai, Jaipur And Other Cities in India
On Karva Chauth, married women perform puja after watching the moon late in the evening.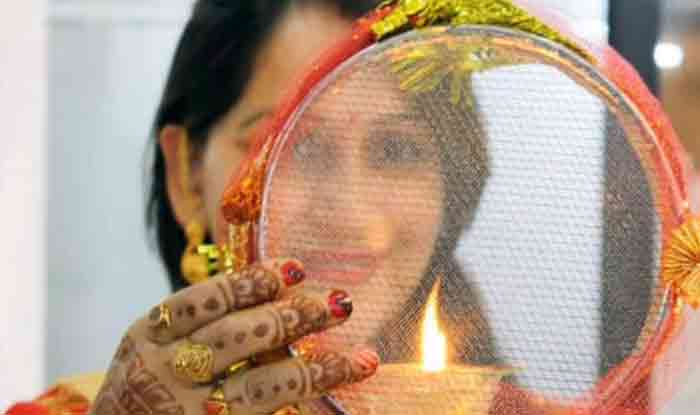 Karva Chauth is one of the most popular festivals in India. This day holds a special importance for married women who observe fast for the long lives of their husbands. Many single ladies also refrain from eating food and drinking water on this occasion for their desired husbands. They perform puja after watching the moon late in the evening. Women dresses like brides, wear jewelleries and apply henna on their hands.
Before starting the fast, ladies have a pre-dawn meal prepared by their mother-in-law. The latter also gives sarees to their bahus on this day. Older women recite Karva Chauth legends and then when the moon is sighted in the sky, they offer prayers and water to the moon.
On this day, Lord Shiva, Goddess Parvati, and Lord Kartik are worshipped. Later in the evening, women view moon through a sieve, or through the dupatta. After doing this, water is offered through kalash to the lunar deity.
Women then break their fast by accepting water from their husbands.
Karva Chauth 2018 Date, Puja Vidhi and Timings
Karva Chauth Muhurat: 05:36 pm to 06:53 pm (17:36 to 18:53)
(Duration: 1 hour 17 minutes)Karva Chauth Moon Rise Time: 08:00 pm (20:00)
Chaturthi Tithi begins at 06:37 pm on 27th October, 2018
Chaturthi Tithi ends at 04:54 pm on 28th October, 2018
Karva Chauth 2018: When will the moon rise in Mumbai, Delhi and other cities:
Delhi: 8:52 pm
Mumbai: 8:50 pm
Chennai: 8:50 pm
Punjab: 8:52 pm
Srinagar: 8:50 pm
According to legends, queen Veervati was the only sister of seven brothers. She observed Karva Chauth fast for the long life of her husband. She was desperately waiting for the moon to break her fast. Seeing her thirsty and hunger-stricken, her brothers couldn't bear any longer and created a mirror in a pipal tree. Veervati mistook it as the moon and broke her fast. As soon as she took a morsel in her mouth, she got a message from her servants that her husband was dead. She wept all night and a goddess appeared in front of her suggesting her to fast again. She again observed Karva Chauth fast and Yama, the god of death, was forced to bring her husband back to life.
The festival is traditionally celebrated in the states of Rajasthan, parts of Uttar Pradesh, Himachal Pradesh, Haryana, and Punjab.