Types of Kanwar Yatra and What it Means For The Shiva Devotees During Saawan
Kanwar Yatra is considered to be an auspicious time during the month of Sawan. The followers who take part in this yatra are known as Kanwariyas.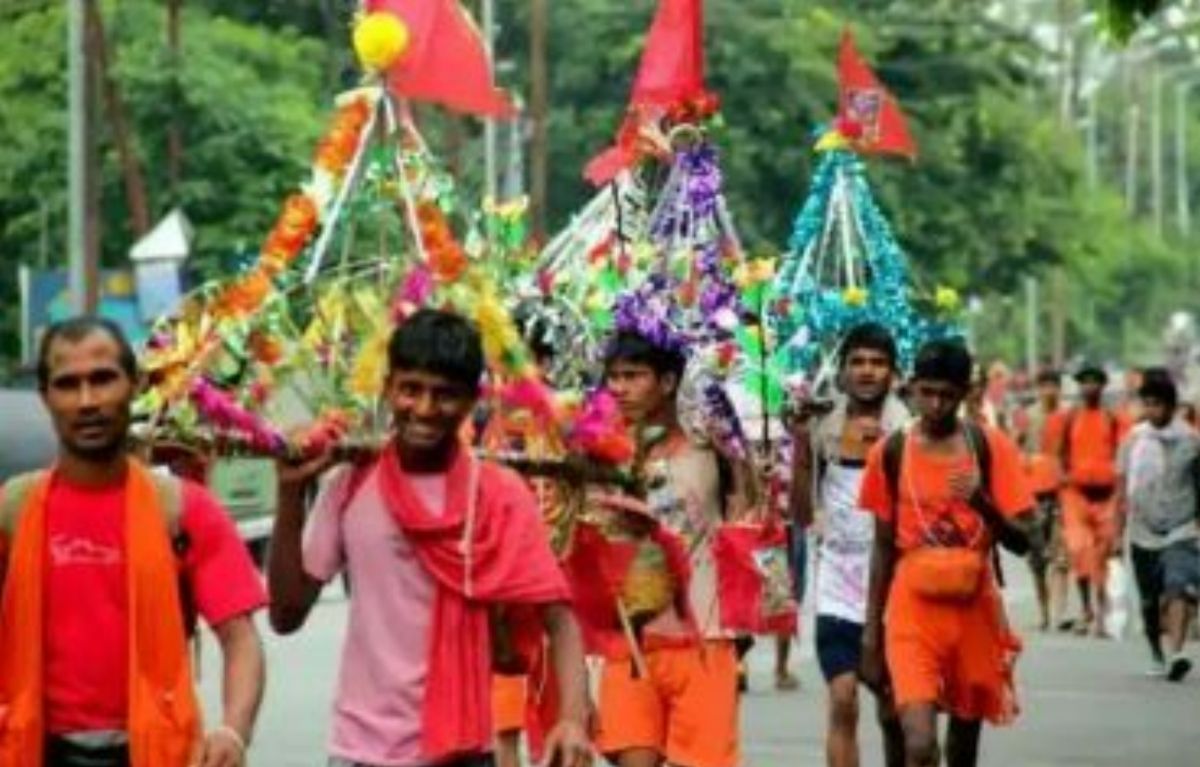 Kanwar Yatra 2022: The followers of Lord Shiva observe Kanwar Yatra in the month of Sawan. The participants in this yatra are known as Kanwariyas. Shiva worshippers dressed in saffron go barefoot with pots of holy water from the Ganga during these times. They bring Ganga water back to their homeland from various locations and offer it to the Shivalingam. Kanwar Yatra takes place this year from July 14, 2022, to July 26, 2022.
Hindu God of Destruction Lord Shiva's followers travels on the Kanwar Yatra, an annual pilgrimage, each year. The yatra sometimes referred to as the Kavad is a pilgrimage that lasts several days and involves travelling barefoot in order to please God.
Types of Kanwar Yatra That Shiva Devotees Take Part in:
1. Normal Kanwars
During the Kanwar Yatra, ordinary Kanwars are free to rest wherever they like. Many rest areas have pandals where people can stop, rest, and then resume their journey.
2. Dak Kanwars
From the beginning of the Kanwar Yatra until Shiva's Jalabhishek, Dak Kanwariyas do not stop walking. Additionally, at temples, special provisions are given to them. Everybody clears the way for them when they arrive. so that until he reaches Shivling, he doesn't stop moving.
3. Steep Kanwar
Some worshippers carry a standing Kanwar. A fellow colleague goes alongside them to assist them during this. When they are at rest, the companions carry their Kanwar on their shoulders and move it like they would a walking stick.
4. Dandi Kanwar
By punishing them, Dandi Kanwar worshippers finish their trip from the riverbank to Shivdham. The Kanwars conclude the trek by laying down and measuring the length of the path with their body. It can take up to a month and is highly challenging.
Significance of Kanwar Yatra For Devotees:
The yatra is important as devotees all around India complete this difficult endeavour. The water is taken to pilgrimage sites such as Haridwar, Gaumukh and Gangotri in Uttarakhand, Prayagraj, Ayodhya or Varanasi from Uttar Pradesh and Sultanganj in Bihar. Devotees carry Kanwar on their shoulders after taking the sacred dip in the Ganges. Kanwar is a bamboo structure with pitchers fastened to the ends. The yatra is performed barefoot and with pots filled with Gangajal, which demonstrates the devotion to Lord Shiva.
After two years, the sacred Kanwar Yatra starts today, July 14. It used to be held every year, but due to the Covid-19 pandemic, it has been postponed for the past two years.
Subscribe Now
Enroll for our free updates