FIFA World Cup 2014: In football-crazy Goa, God is a Brazilian
Brazil appears to have replaced Goa's colonial master Portugal on its football altar, at least for the 2014 World Cup.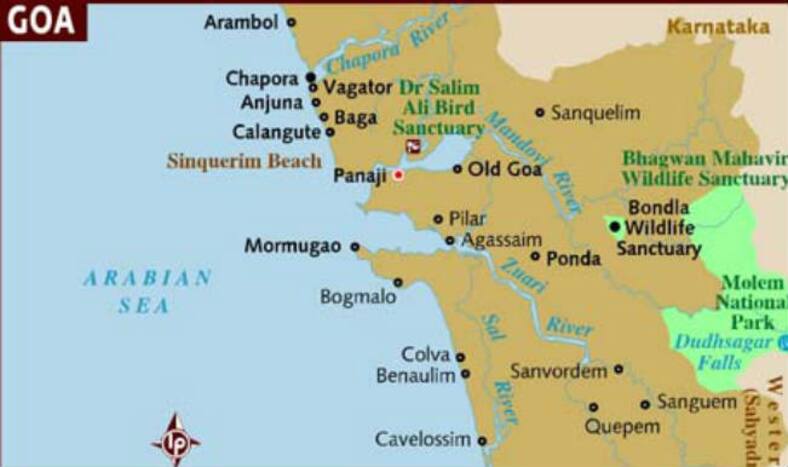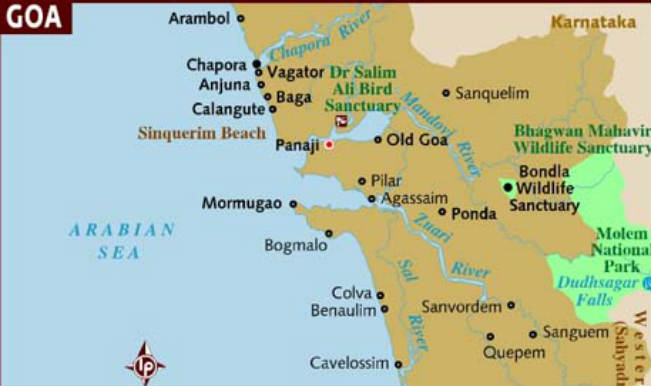 Panaji, Jun 13: In Goa, God for now is a Brazilian. Because, in this football-crazy state, Brazil appears to have replaced Goa's colonial master Portugal on its football altar, at least for the 2014 World Cup.
But then there are exceptions in the form of a gent like Fernando Monte Silva from Margao who is fighting a rearguard action for the one team he has been backing since childhood: Portugal. "It is more a question of allegiance than anything else. The team's successes are your successes, just as their failures are yours. I think therein lies the basis of any true fan-base that does not comprise only glory hounds," he says passionately.
A depleted football squad and a cloud of injury hovering out its only unquestionable star Cristiano Ronaldo may have let Brazil, once also a Portuguese colony like Goa, an opportunity to win the hearts of the Goan football fans, who to a large degree have been Lusophiles when it comes to soccer.
Like Magarida Tavora E Costa, owner of the extremely popular 'Nostalgia' restaurant which caters avante garde Goan-Portuguese cuisine. "My passion for the game and supporting Portugal naturally stems from the blood running in my veins," Magarida, dipping into a bit of nostalgia herself, told IANS.
Her favourite Portuguese players are the legendary Luis Figo of the past and, unsurprisingly, Ronaldo of the present. And she even has a conspiracy theory about CR7 (for Cristiano Ronaldo and his famous Number 7 jersey) and his "injury".
"The media is creating a hype about his situation to aid the betting process," she claims, also conceding that Brazil did have the home advantage. And then there are others like Dr. Rufino Monteiro who heads the Goa Football Development Council (GFDC) and who appears to be betting on both horses.
"I'll be supporting Brazil and Portugal during the World Cup. I especially love to watch Neymar, Oscar and Ronaldo in action. Like every other fan of football, I'm eagerly waiting for the start of the games," he says.
But it is the voice of those like O'luv Rodriguez and Armando Gonsalves, both fans of Brazilian football, which rings loud and confident in 2014. "My favourite team is Brazil as I love their Samba style of playing," says Rodriquez, a singer who has just released a song, "Score a Goal", ahead of the World Cup.
Gonsalves, a city businessman, is in Lisbon but is passionate about Brazil. "Though I am in Lisbon right now, (it's) Brazil. Always Brazil," says Gonsalves. And while football lovers are ready to party during the World Cup, pub owners and restaurant promoters are only too happy to cash in on the revelry.
The Capiz bar at the Grand Hyatt Goa, a five-star hotel, will sell beer by the bucket apart from crafting special food and beverage packages for the duration of the World Cup. But the fact that some of the matches are scheduled to start in the wee hours of the morning does pose a logistical headache for businesses that sell alcohol.
"We will show all matches that take place at 9.30 p.m. The late matches cannot be shown. We will have a special football menu in the lounge. Beer promotions are in the process of finalization," Prahlad Sukhtankar, who runs the new, but popular Black Sheep Bistro in Panaji. told IANS