FIFA World Cup 2018: France Captain Hugo Lloris Says we Are Keen to Accomplish Big Things at World Cup
Lloris, 31, said that France's relatively young team "has responded to every situation, we do not know our limits and that makes us powerful."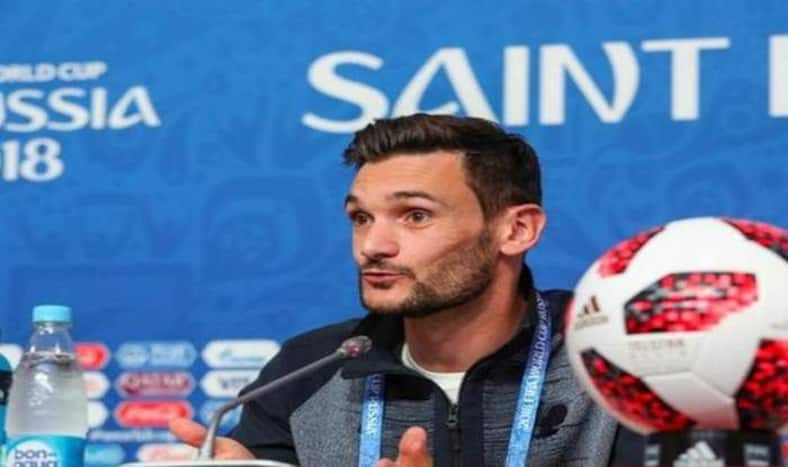 France captain and goalkeeper Hugo Lloris on Monday said his team is keen to accomplish big things at the 2018 FIFA World Cup, as they head toward their semifinal match against Belgium.
Speaking at a press conference ahead of Tuesday's match, Lloris showed faith in his squad while stressing Belgium's potential.
.@ThierryHenry hailed by Hugo Lloris before emotional #FRA vs #BEL semi-final clash #WorldCup #FRABEL https://t.co/PGgJPhTdi4

— myKhel.com (@mykhelcom) July 10, 2018
"This match is a great opportunity for us to enter history. We have a great team; a squad with the perfect combination of youth and experience," the Tottenham goalkeeper said.
Lloris, who has conceded only four goals in the tournament so far, said his side is "going to need the best team in France" against Belgium, as the Red Devils are "the team that demands the most."
"The Belgium players are fast and efficient. We will need all our concentration," he said, adding "More effort is required from their opponents because of their ability to attack and defend."
Lloris, 31, said that France's relatively young team "has responded to every situation, we do not know our limits and that makes us powerful."
The French player also pointed out that "I will also face players I know from the Premier League, we all know each other well. Some of them are teammates with me at Tottenham _ (defender Jan) Vertonghen, (forward Ousmane) Dembele, (defender Toby) Alderweireld _ I get along well with them."