Arthritis in Children: Types, Symptoms, Diagnosis And Treatment of Non-Inflammatory Bone Illness
Arthritis in Children: In order to provide the family with accurate genetic counselling and prevent unnecessary therapy, early detection of non-inflammatory bone diseases is vital.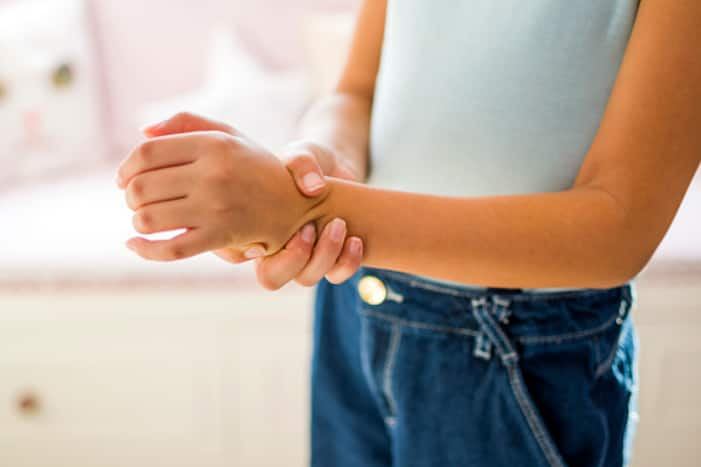 Arthritis in Children: The first image that springs to mind when someone mentions arthritis is of an adult with painful joints. Arthritis is characterized by joint swelling, discomfort, or a limitation in the range of motion at a joint. Children can also get arthritis, but it looks very different from what it does in adults. In India, one in 10,000 children may have inflammatory arthritis. Dr Himanshi Chaudhary, Consultant clinical immunology and paediatric rheumatology at Ruby hall clinic shares different subtypes of childhood arthritis, each with its specific characteristics and outcomes. In addition to inflammatory arthritis, the doctor explains that a subgroup of non-inflammatory bone illnesses can also produce deformities, serious functional limits, and social stigmatizations.
4 TYPES OF NON-INFLAMMATORY BONE ILLNESSES
Progressive pseudorheumatoid dysplasia
Camptodactyly-arthropathy–coxa vara–pericarditis syndrome
Mucopolysaccharidoses
Idiopathic multicentric osteolysis
CAUSES OF NON-INFLAMMATORY BONE ILLNESSES
The majority of these diseases are brought on by genetic abnormalities that impair certain elements of growing bone or cartilage. The aberrant protein production brought on by these genetic flaws frequently interferes with a joint's normal development, alignment, and stability. As a result, joints appear bloated, are misaligned, and are unable to perform as intended.
SYMPTOMS OF NON-INFLAMMATORY BONE ILLNESS
Patients do not have early morning stiffness, other systemic symptoms of inflammation like fever, and the inflammatory markers are normal, in contrast to inflammatory arthritis. Some of these illnesses can cause pericarditis, liver and spleen enlargement, facial dysmorphism, mental retardation, and abnormalities in the eyes, in addition to affecting other organ systems. These conditions are frequently misdiagnosed as juvenile idiopathic arthritis and treated with anti-inflammatory drugs. Anti-inflammatory medicine has relatively little effect on these patients.
DIAGNOSIS AND TREATMENT OF NON-INFLAMMATORY BONE ILLNESS
Diagnosis requires a comprehensive history and complete physical examination to identify typical clinical features of these non-inflammatory arthritis syndromes. Some of these disorders also have characteristic radiological findings. Genetic testing is needed for confirmation of these disorders. Treatment includes physiotherapy, splints and surgical correction of deformities, enzyme replacement therapy in some disorders, and analgesics for pain relief.