Arthritis in Winter: 3 Simple Tips to Keep Your Bones And Joints Healthy in Cold Weather
Winters frequently lead to a decrease in our movement, especially as a result of an illness like arthritis.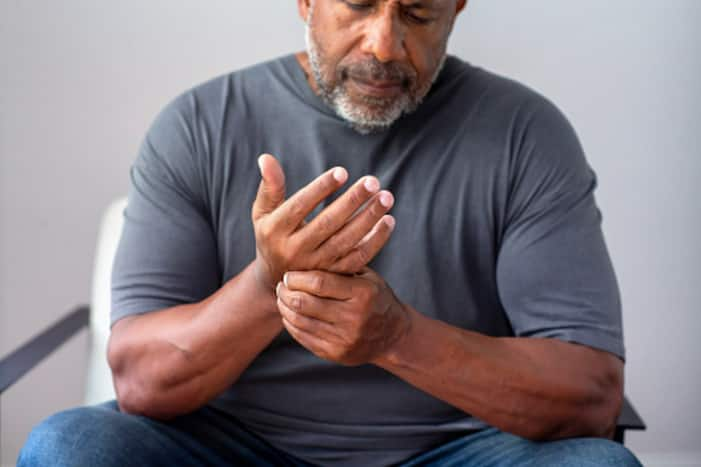 Arthritis in Winter: The chilly cold weather may frequently be brutal on your hair, skin, bones, and other parts of your body,c if you don't take the right precautions. Did you know that the body's circadian rhythm, which is frequently correlated with exposure to sunlight and other factors, changes as the seasons change? The hard winter months are to blame for many people's joint and bone discomfort and disorders, with stiffness at the root of many issues. Shikha Dwivedi, dietitian and nutritionist at OZiva shares the top three tips to keep your bones and joints healthy during winter.
3 TIPS TO KEEP YOUR BONES AND JOINTS HEALTHY IN WINTER
Exercise And Stretch Daily: Exercising on a regular basis has abundant benefits for the human body, especially when one talks about healthier bones and joints. Not only does working out help in increasing bone density but it also helps prevent osteoporosis, which is a condition where bones become weak and brittle. Another advantage of exercising is that it keeps the soreness or stiffness of the joints in check by ensuring that there is an adequate blood supply to it. Moreover, it also helps in strengthening the muscles as well as maintaining your weight.
Get Your Daily Dose of Vitamin D: The importance of Vitamin D cannot be underestimated when it comes to healthy bones and joints. The best way to get Vitamin D is to get enough exposure to sunlight as sunbathing is one of the best sources to get it. However, one must note that prolonged sun exposure could be bad for your health and this is why 10-20 minutes of sunbathing are enough on a daily basis.
Follow A Healthy Diet: No matter how much exercise you carry out on a daily basis, the fact remains that a healthy diet goes a long way in ensuring a healthy body. Not only does a balanced diet help prevent weight gain, but it also helps get enhanced overall general health. Omega-3 fatty acids and almonds help in reducing the inflammation that causes pain around the joints of your body. Patients can also include dark leafy greens like kale and spinach in their diet.
You can also eat vitamin C-rich foods like oranges, red peppers, and tomatoes because they lessen joint pain and cartilage loss. Additionally, individuals can supplement their diets with plant-based calcium products, many of which have been shown in clinical studies to aid in better calcium absorption than synthetic calcium. This promotes greater bone health while protecting the form and function of the bones.