Why Are India's Women Still Paying Bribes For Substandard Maternal Care?
A Dec. 22 Bloomberg report on maternal health in India puts the country at the 137th spot out of 178 countries.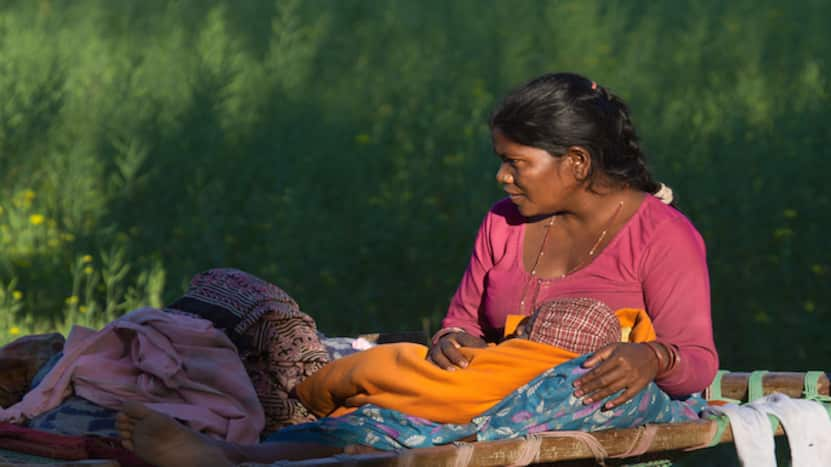 A Dec. 22, 2014 Bloomberg report on maternal health in India puts the country at the 137th spot out of 178 countries. But perhaps more shocking is the amount woman pay in bribes to receive that as reported by Save the Children in the G-20 of the 'Mothers' Index."
In the North Indian state of Uttar Pradesh, pregnant women and their families ended up paying thousands in bribes for basic medical care that is technically supposed to be free. From the ambulance driver and examinations to medical supplies and blood transfusions, families are shelling out money for every step of their maternal care. From pre-natal checkups to life-saving measures used during childbirth and post-natal bandages, services like these are supposed to be free in public, government-funded hospitals.
As low-income women are more likely to use government facilities, this culture of bribes is extorting some of the most economically disenfranchised people. Women often say that they pay these bribes because they are afraid they won't be taken care of by hospital staff. Health care providers hold a certain amount of power and are in a position of privilege, when expectant mothers trust them with taking care of their health during an emotionally and physically hard time. But to make matters infinitely worse, not only are bribes extorting money from the poorest women and their families, but the maternal care received is also substandard and often negligent, if not proving to be fatal.
Interviews with reproductive and health rights activists and organizers in India speak to corrupt practices that are rampant from community health aides to doctors. Part of the reason is that health care providers do not feel that they are fairly compensated for their work, but this culture of corruption is also a part of a large culture in India. Women are even told they won't see their baby again unless a bribe is paid — one that costs more for a newborn boy than a girl.
Indian women in resource-limited and low-income communities, especially in rural areas, suffer from a lack of adequate health resources that the government is supposed to be provide for free. The Government of India's National Rural Health Mission was created in 2013 specifically to give villages in India a community health worker called an Accredited Social Health Activist, or ASHA. This activist is a female from within the community, and she is trained to serve as a liaison between the community and the health system. While this idea of female health workers who act as advocates for others sounds great, the practice is much different.
Women report that ASHAs will ask for bribes and pursue courses of medical care that are not in the best interests of the patient. ASHAs are incentivized to promote sterilizations, for example, as they get paid for each woman who undergoes one in their care.
There are many complex issues that underlie these pervasive incentives, including healthcare workers who do not want to work in rural areas, overpopulation, and a country where bribery is commonplace in all sectors and walks of life. However, the reproductive rights of these women are being trampled upon by the very people that hold the power to help them, which creates a level of distrust when accessing health care in these areas.
In a system where the most low-income women are paying exorbitant prices for free, basic services and still getting a horrible standard of maternal care, a collective and community-based push towards policy change is necessary.
Mera Swasthya, Meri Aawaz Mera (My Health, My Voice) is an initiative started by SAHAYOG in collaboration with Columbia University's Mailman School of Public Health. SAHAYOG is an Uttar Pradesh-based NGO working to promote gender equality and women's health as a human right. The initiative supports women and community members taking an active role in reporting illegal fees they are charged for free medical services. Through mobile phones and voice response system, the Mera Swaasthya, Meri Aawaz website hosts an interactive map and timeline that shows which area facilities ask for bribes, how much they ask for, and for what types of services.
This kind of data-driven platform that allows for community buy-in can be see as akin to the sexual assault reporting ATM-like machine, called the iClik. Women's advocacy groups, community organizations, and health officials working towards reproductive justice for women in India can use the information this initiative collects.
Bribes undermine health as a human right and are a form of gendered inequality. They also serve as a barrier to reproductive justice that woman in India face during a time when they should be provided with a standard of medical care and have trust in the people that have sworn to "first, do no harm."
According to the Maternal Health Task Force's blog, women in different districts of Uttar Pradesh have called in over 1100 reports of bribes since Mera Swasthya, Meri Aawaz launched in 2012.