5 Ways Meditation Can Help Improve Your Sex Life
Many scientific studies analyze the benefits of meditation. These are the 5 ways meditation can help improve your sex life.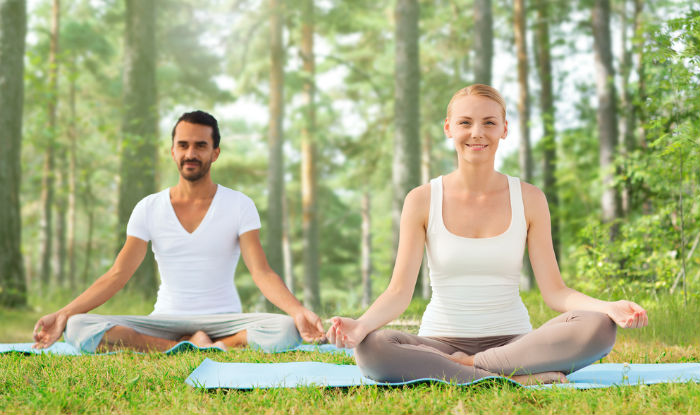 It is a known fact that meditation is beneficial for your health and many scientific studies have analyzed these benefits. You will be surprised to know that the study findings were categorized into 76 benefits. It was found that you will see the benefit of meditation by meditating every day for just 20 minutes for a couple of weeks. Meditation can improve all aspects of your life. It helps in personal growth and brings mindfulness. Meditation makes you healthier and calmer. It also improves your sex life. As sex means spiritual, physical and emotional involvement, meditating helps you to connect to your partner better.  These are five ways meditation improves your sex life. (ALSO READ Step-by-step guide to meditation).
1. Meditation improves your libido
Try to meditate for about 20 minutes daily to see an improvement in your sexual desire as meditation improves your libido. It helps you keep your mind calm and keep you in the present state. You will be more open to experimenting and will focus on pleasure.  You will become more aware of your body and desires.
2. Meditation will enable you to have better erection
Meditation improves blood circulation in your body and with more practice you will be able to redirect the flow of blood towards your penis. This will enable you to have better erection. Your sexual performance will improve.
3. You will be able to turn down the chatter of your mind and focus on lovemaking
With meditation, you are training your mind to be more focused and this will help in your love making session. You will be able to tell your mind to shut up. Your mind is otherwise racing all the time with some commentary and evaluation Meditation will help you to turn down the chatter and focus of love making. (ALSO READ 5 Yoga Tips For Beginners Interested in the Yoga Life).
4. Meditation will help lower cortisol level in your body
Cortisol is a stress hormone and it affects your libido. People with high level of cortisol find it difficult to have an orgasm. Lowering stress will help you to lower the level cortisol and get into mood. Meditating is one of the best ways to lower the level of cortisol in your body and stay calm.
5. Meditation makes you happier and confident
Confident people look more attractive and meditating will make you more confident. Regular meditation will calm your mind and relieve stress. It will also make you happier.
So, it is time to go back to this ancient practice of meditation and reap the benefits.