Difference Between Regular Acne And PCOS-Induced Acne, And How to Cure Both, Expert Speaks!
All you need to know about revelation between PCOS acne and regular acne. Also, ways to cure them. Read on!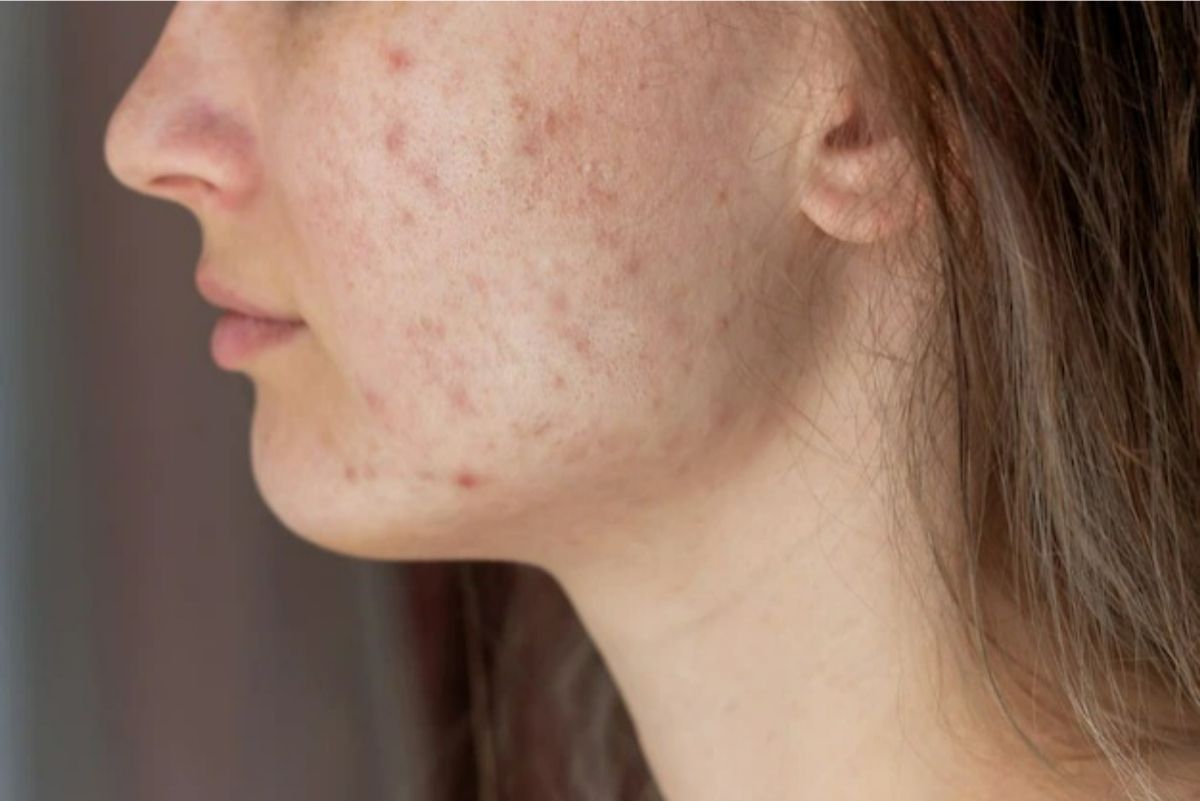 Acne is a skin condition in which hair follicles tend to get clogged with oil and dead skin cells. This can further cause signs such as whiteheads, blackheads, or even pimples. Acne is seen among teenagers mainly, though it is common in people of all age groups. The causes behind acne can be excess oil meaning (sebum) production, hair follicles clogged by oil and dead skin cells, bacteria, and even inflammation. Acne can get triggered due to hormonal changes. Did you know? The level of androgen hormones goes up in both boys and girls during puberty. Thus, the sebaceous glands enlarge and make more sebum. Eating foods such as chips, and other carbohydrate-loaded foods can cause acne. Other factor is , stress which can aggravate acne if you already have it.
Are you aware? Conditions such as polycystic ovarian syndrome (PCOS) can lead to abnormal levels of testosterone in the body. This can cause sebum and skin cell production, which can further invite that worrisome acne. You will be shocked to know that PCOS is a worrisome symptom of acne. It depends on signals from the pituitary gland to produce estrogen, progesterone, and testosterone. So, having PCOS can disrupt the balance of these hormones. Owing to not getting signals from the pituitary gland, the estrogen and progesterone levels go down, and the testosterone levels increase. This is how PCOS causes acne.
Dr. Rinky Kapoor, Consultant Dermatologist, Cosmetic Dermatologist & Dermato-Surgeon, The Esthetic Clinics shared some important acne-cure tips that needs to be followed.
Changes in Lifestyle And Food
While the medicines work internally to control the hormonal imbalance, you can speed along the treatment by eliminating inflammation causing triggers from your lifestyle and food.
For this keep a close eye on what food items are the warning signals. You will notice a dramatic improvement in the acne healing once you keeping the flares out. Keep a diary of what you ate and acne inflammation. In general, common food items that might be aiding the inflammation include
dairy of all forms, corn, white rice, gluten and processed foods.
Keeping the stress at bay. Don't fret be patient and acne will reduce.
Sleeping! Yes, a good 6-8 hours of sleep will do wonders for your skin and give your body a chance to rejuvenate.
Including root vegetables such as beet roots, turnips, parsnips, carrots etc. in your diet. Other vegetables that can help are tomatoes, spinach, almond, walnut, berries, turmeric, and garlic.
Whole grains such as millet, buckwheat, quinoa, brown rice, green tea provide antioxidants to your gut and keep the gut bacteria working properly. Salmon, organic meat and eggs also help. Taking maximum calories during breakfast and minimum in dinner.
Washing and cleansing your face with products derived specifically for acne prone skin. Using lukewarm water to wash your skin. Also, try to avoid scrubbing your face.
Keeping the skin and other organs hydrated.
Exercising and doing regular yoga and breathing practices.
Work with your dermatologist to control the PCOS and PCOS acne and you will be able to have a clear skin in just few months of treatment.