Beat stress at work: 5 tips to de-stress at work
Here's how you can beat the stress at work!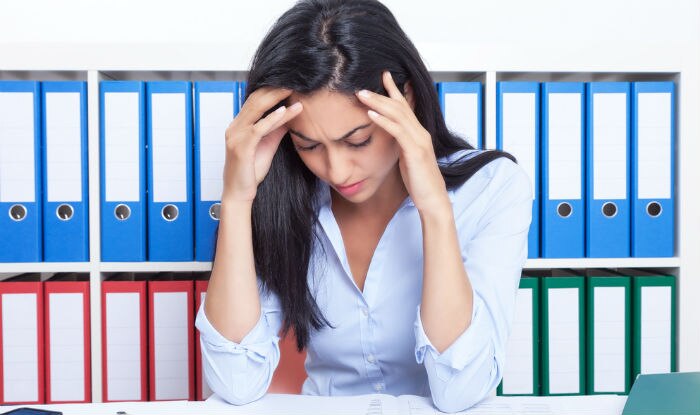 Workplace can be stressful with no leaves, long working hours and office politics. You tend to get stressed when your colleagues are not very supportive or when you have deadlines to meet. This will in turn affect your work and make the situation worse. So, you need to take steps to de-stress and recharge yourself. We give you some tips to beat the stress at your workplace and get back to work with a fresh mind. (ALSO READ 5 foolproof ways to keep work stress away from your love life!)
1. Know your limits
You should know your limits and take on work that you can handle. It is not necessary to say yes to every work request that comes your way. Taking up more work than you could handle will not only affect your efficiency but will also have a negative effect on your mental and physical health. It will help you to retain your confidence and avoid exhaustion.
2. Listen to music
Whenever you feel that the work stress is weighing you down. Take a quick break and listen to your favorite music. Just plug in your headphones to your phone and listen to some music. It will lift up your mood and will make you feel refreshed. (ALSO SEE Watch out! These 5 signs tell that you are being sexually harassed at work!)
3. Solve a small puzzle
Another way to de-stress is to solve a small quiz or puzzle. A quick game on the internet or phone will help you to focus better. Play Sudoku puzzle or any other puzzle instead of checking for latest updates on the social media. Solving quizzes and puzzles is a great exercise for your brain.
4. Write down your challenges
There are so many challenges when you start working and writing them down will help you to have a clearer picture of the situation. Write down your problems when you are upset as this will help you to see them in different perspective. If you have a problem at your workplace, understand that it is not the end of the world. You can work it out and writing it down will help you to get the solution. (ALSO READ Work from home may up the risk of insomnia and stress, says UN study)
5. Drink green tea
Green tea is one of the best remedies to beat the stress. The amino acid present in green tea will relax you. It will also affect the levels of happy hormones, which are serotonin and dopamine, in your body. Keep green tea bags on your desk and drink it throughout the day to stay calm as well as focused.
Found this story interesting? Like our Facebook page to read more such articles. Also, share your comments below. We would love to hear from you!