Beauty benefits of tulsi: 5 ways using holy basil will give you healthy skin and hair
Because of its purifying and antiseptic qualities, you must include this magical ingredient in your your skincare and haircare regime to flaunt beautiful skin and hair.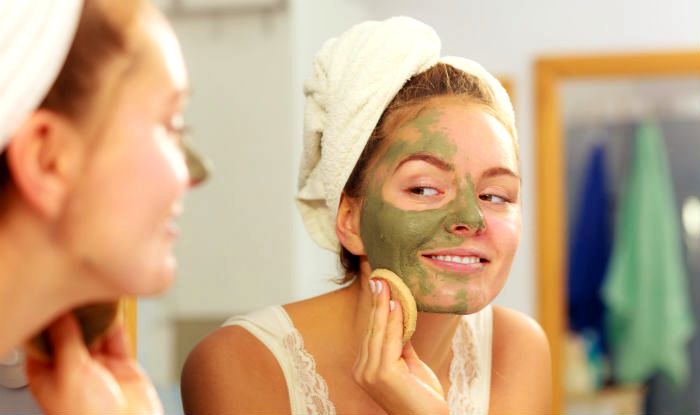 Tulsi or holy basil is known as the 'queen of herbs'. Filled with medicinal benefits, this plant is one of the most common plants in most Indian houses. Tulsi works like magic on your body, whether eaten raw or applied topically on skin. We share with you some of the beauty benefits of tulsi and different ways to use them in your routine to make your skin and hair better. These natural DIY homemade remedies can be effectively used to get rid of common skin woes. (ALSO READ Include these 4 spices in your skincare routine for a flawless complexion).
Brightens skin tone
You can get a clear and bright skin tone using tulsi on your skin. Tulsi cleans the pores on your skin, when mixed with milk you can flaunt young and glowing skin tone. To make a brightening face mask, mix equal amount of grounded tulsi leaves with milk. Apply this paste on your face and neck and post 20 minutes scrub it off. This mask will give you skin-lightening effect.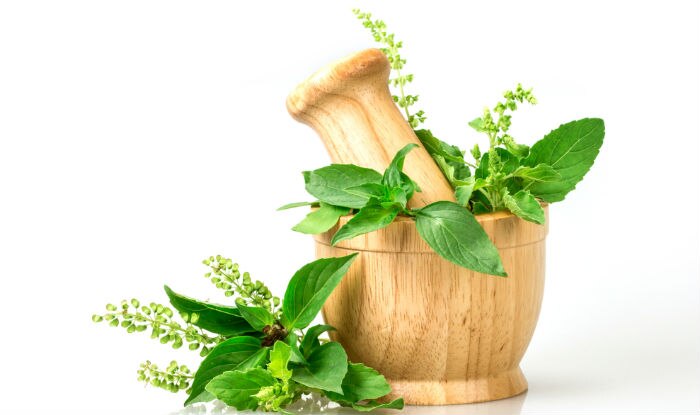 Gets rid of dandruff
Using tulsi you can get rid of dandruff, which is one of the most embarrassing scalp problem most people have. To make an anti-dandruff tulsi hair mask, add few leaves of tulsi, half a cup of amla powder and a little bit water in the blender. Blend it to make a smooth paste. Apply this paste on your scalp and post 30 minutes rinse it well. This mask helps to get rid of dandruff effectively. (ALSO READ Yeh Hai Mohabbatein actress Divyanka Tripathi shares home remedies that make her skin flawless!).
Gets rid of acne
You can get  blemish-free skin by including tulsi in your skincare regime. The anti-bacterial and anti-fungal properties of tulsi helps to keep acne and breakouts at bay. To make an anti-acne face mask at home take a bunch of tilsi and neem leaves and grind them together to make a paste. Add few drops of freshly squeezed lemon juice and apply this on the acne. Once it dries off, rinse the paste with water and pat dry.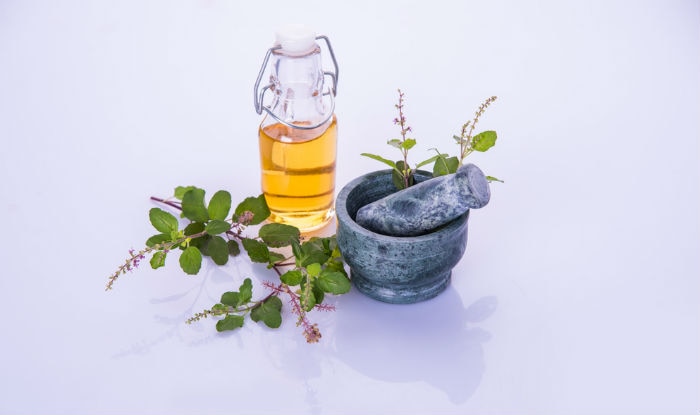 Works as a skin toner
Instead of the alcohol-filled toner, you can make your own natural DIY toner and use it on your skin to tone and close open pores. To make your own tulsi skin toner, add few leaves of tulsi to boiling water. Once it gets cool, strain and add equal amount of this tulsi-infused water with rose water. Spray it on your face using a bottle with spray nozzle. But make a fresh batch after every 5 days. (ALSO READ Use DIY anti-ageing rosewater face pack to make your skin firm and youthful).
Gets rid of itchy scalp
Your scalp can get itchy and dry because of bacterial infection. If you have itchy scalp, you can use an anti-bacterial tulsi hair mask made at home to help you with this problem. To make a tulsi hair mask, take a bunch of tulsi leaves and grind them. Now, add this tulsi paste to half a cup of sesame oil . Heat this tulsi and sesame oil mix on low flame. Add few methi seeds when this mix gives out fumes. The seeds will immediately start popping, remove the concoction from the flame and let it cool. Strain the liquid and apply it massaging on your scalp.
(Photographs: Shutterstock)
Found this story interesting? Like our Facebook page to read more such articles. Also, share your comments below. We would love to hear from you!