Best Water Workouts For Weight Loss in Summer
Don't sweat in the gym this summer. Do these fun workouts instead for weight loss.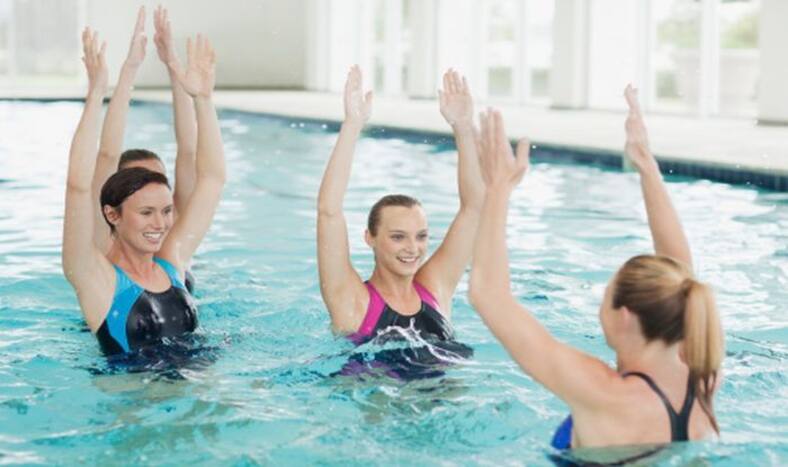 Planning a beach vacation and want to flaunt a fit bod this summer? Going to the gym to work out as it is seems like a task. But in summer, it gets even more difficult to push yourself to work out because of the hot weather that makes you so sweaty that you can't stand sweating it out in the gym! But, of course, come shine or more shine, exercise is a must to keep you healthy and prevent weight gain. There's no need to work out in a gym full of your sweaty workout buddies. Water workouts are great for losing weight and overall fitness. And we're not just talking about swimming. There are so many other water workouts that have become popular in India. Just inquire with your nearest swimming pool about these ways to make your summer super fit!
Aqua Aerobics: Aerobics is always super fun and energetic workout. But when performed under water, it can give you more benefits. This because you will be making movements against water resistance and will hence burn more calories. An Aqua Aerobics session could make you lose up to 300 to 400 calories.
Aqua Zumba: You may have heard of Zumba, an energetic workout that incorporates dance moves. Aqua Zumba is Zumba performed in a swimming pool. Just like Zumba, its Aquatic version helps in toning of muscles, weight loss, increases flexibility and strength. Depending on the intensity of your workout Aqua Zumba can burn p to 500 to 600 calories in an hour. It is a great workout for your entire body and makes you exert more because of the water resistance.
Aqua yoga: What's more relaxing than yoga? Yoga in water! This is especially beneficial for those who can't do yoga because of painful joints. Doing yoga asanas or other exercises in water is easy on your joints. In fact, underwater can make you stretch more and be more flexible.
Aqua spinning: Many with joint pain avoid spinning or stationary cycling. In water, however, spinning is good for those with joint problems. Make sure to consult a doctor first before undertaking this exercise.
Exercises with pool equipment: You can do a variety of exercises like planking, strength training, stretching and jumping using noodle pools, tube pools and specially designed water weights. Do not perform any exercise without training and a certified instructor.