Did Authors Dean Koontz And Sylvia Browne Really Predict Coronavirus Outbreak Back in 1981 And 2008?
Fact or fiction? Here are some of the uncanny and bizarre similarities between coronavirus outbreak and facts mentioned in books written by Dean Koontz And Sylvia Browne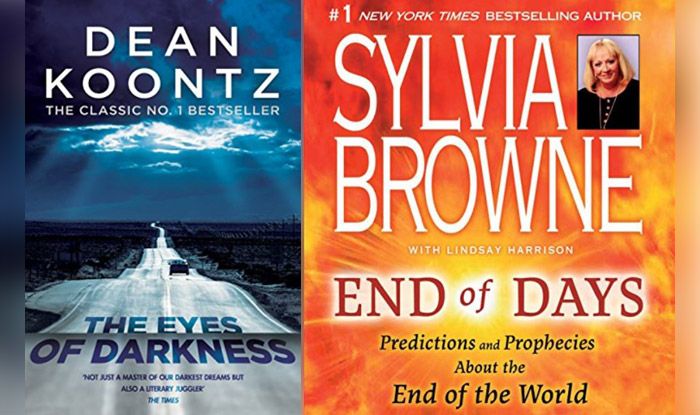 Amidst the ongoing fear of WHO declared pandemic, coronavirus (COVID-19) disease, a new revelation has started making news these days. People on social media are claiming that two authors namely Dean Koontz and Sylvia Browne had predicted the outbreak of the deadly disease, coronavirus, back in the years 1981 and 2008. But, how much truth does this claim holds? Let's find out together.
The Eyes of Darkness
'The Eyes of Darkness' is a thriller written in the year 1981 by suspense author Dean Koontz. In this book, he talks about a virus that was created by the Chinese military lab located in Wuhan, as a part of its biological program. And, the author chose to name the virus, Wuhan-400. In the story, this deadly virus has been called a "perfect weapon" as it only affects humans. Surprisingly, it also tells that the virus can only survive in a human's body and not on any other surface. Moreover, Wuhan-400 doesn't require an expensive contamination process. This information can be perceived as a strange coincidence or prediction too.
What is even more strange is that the fish market where the coronavirus first broke out is just 32 km away from Wuhan Institute of Virology. But, until now, there is no proof that the coronavirus (COVID-19) was created in a lab. It is believed to be originated in a seafood market in Wuhan last year. If we look at some more references of the virus in the book, it says that Wuhan-400 has a kill rate of 100 per cent. The author further mentioned that the virus can engulf the brain tissues leading to loss of control of bodily function in a patient's body. Also, it is characterised by symptoms like loss of pulse, organ failure, and loss of breath.
However, the coronavirus disease has a much lower kill rate and it is characterised by a series of other symptoms including fever, shortness of breath, coughing, etc. In severe cases, it can cause pneumonia, kidney failure or/and death. Dean Koontz mentioned in the book that Wuhan-400 is "infinitely worse" than Ebola (EVD). But, coronavirus is not as fatal as Ebola.
End Of Days: Predictions and prophecies about the end of the world 
This fictional book was written by an American author named Sylvia Browne. In this book a page reads, "In around 2020 a severe pneumonia-like illness will spread throughout the globe, attacking the lungs and the bronchial tubes and resisting all known treatments". This is extremely bizarre and forces us to think if some writers can actually predict what is going to happen in the future? But, reports suggest that Sylvia Browne was claimed to be a psychic.
Though there are some dissimilarities between what has been mentioned in these two books and the actual coronavirus, we cannot deny the fact that some coincidences in the books are uncanny and spine-chilling. Well, this is not the first time that an author has mentioned something that has partially or fully occurred in the future. Similar events like this can be spotted throughout history. For example, a novel called 'Futility' was written in 1898. It tells a story of a huge ocean ship that sank in the North Atlantic after striking an iceberg. Many uncanny similarities were noted between the fictional ship called 'titan' and the real-life passenger ship called 'RMS Titanic' that sank 14 years after the novel was written.
Subscribe Now
Enroll for our free updates