DIY coconut water face mask to get blemish-free glowing skin!
Use refreshing and hydrating coconut water to whip up a nourishing face mask to get glowing skin.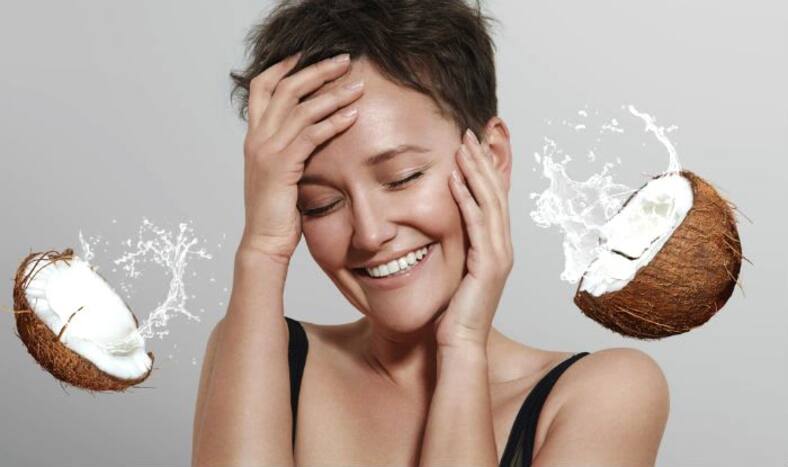 Coconut water is not just a refreshing drink, but also a skin tonic. The hydrating properties of coconut water is good for both your skin and hair. When applied to the it acts as a natural cleanser and toner. It can add luster to your skin and leave you with smooth, blemish free and younger looking skin. We have shared with you a couple of DIY homemade remedies using natural ingredients, here is one made with coconut water. (ALSO READ DIY anti-ageing egg white face mask to get younger looking skin).
To make this face mask you need half a cup of coconut water, a teaspoon of cucumber juice, and 2 to 3 drops of aloe vera juice. Cucumber when applied to the skin topically, helps soothe skin irritations and reduce swelling. Aloe vera contains vitamins, minerals and antioxidants that work wonders for the skin. When all these ingredients are blended to make a face mask, it will improve your skin and make it more radiant.(ALSO READ Top 7 beauty benefits of aloe vera gel: Rejuvenate your skin and hair with these aloe vera packs).
To make a coconut water face mask, in a bowl mix the coconut water with cucumber juice and aloe vera juice. Dip a cotton pad into this mix and apply it all over your face and neck. Leave the mask for 15 minutes, and once it gets dry, rinse it with cold water. Pat your skin dry with a soft and clean towel. This mask will get rid of  the pigmentation  on your face and add glow to your skin. Use this mask regularly for noticeable results.
(Photograph: Shutterstock)
Found this story interesting? Like our Facebook page to read more such articles. Also, share your comments below. We would love to hear from you!