DIY lemon face mask to lighten blemishes and dark spots!
This lemon and almond oil mask is worth trying for its lightening and brightening benefits.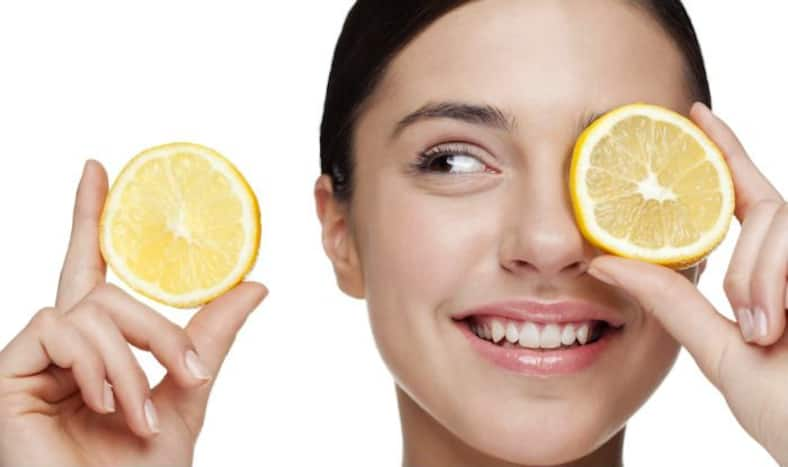 Do you have skin problems such as uneven skin tone, dark spots and pigmentation? Well, you can get rid of all these skin woes by using home remedies instead of chemical laden products available. We share with you a DIY homemade remedy to get clear skin. This overnight lemon face pack will help you to get bright and glowing skin. Lemons are rich in Vitamin C and citric acid. They also have anti-bacterial properties that can work on acne problems. Using lemon on the skin can lighten your skin tone and also lessen the appearance of any blemishes on surface of your skin. (ALSO READ Beauty benefits of lemon for your skin and hair! Tried these yet?).
This overnight face pack has two ingredients,  lemon and almond oil. This lemon and almond oil face pack will work on your skin woes and give it a lightening and brightening effect. So if you want to get rid of your dark spots, uneven skin tone and pigmentation, use this overnight pack. Here's how you can make this lemon pack at home. (ALSO READ How to make your own tomato face mask at home to get blemish-free skin).
In a bowl pour one tablespoon of lemon juice and then add one tablespoon of almond oil. Mix it well and then using a cotton ball, apply this mix  concentrating on your problem areas. Since lemon is acidic in nature and can be a little too strong for the facial skin, do not cover your whole face using the pack. Apply it only on the affected areas, targeting the blemishes.
Those who have sensitive skin might notice that their skin reddens a little as the lemon starts reacting. If you notice any such changes in the appearance of your skin, do not keep the lemon pack overnight, rinse it off after 30 minutes or so.
When you wash the pack in the morning, before stepping out make sure that you apply a sunscreen, as the lemon will make your skin vulnerable and increase the risk of sun damage. Also, avoid unnecessary time in the sun.
The lemon and almond oil will repair your skin and leave you with dewy and healthy skin. This lemon and almond oil mask is worth trying for the lightening and brightening benefits. Use it twice a week to see visible results. (ALSO READ This DIY green tea face mask will give you clear skin overnight!).
(Photograph: Shutterstock)
Found this story interesting? Like our Facebook page to read more such articles. Also, share your comments below. We would love to hear from you!