Headache home remedy: These 6 home remedies for headache actually work
Try these home remedies for quick relief from headaches.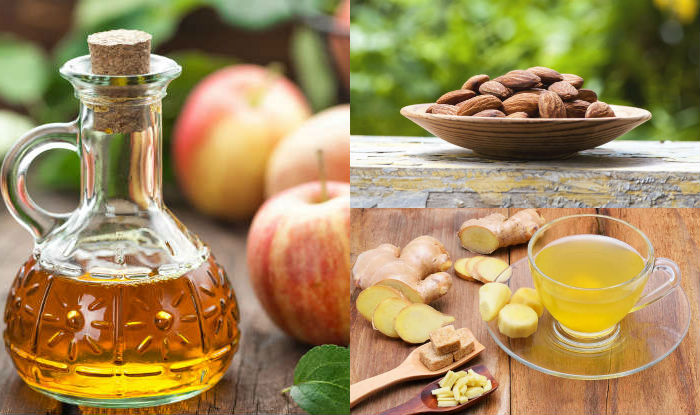 You must have experienced headache one time or the other. Late nights, tension, erratic sleep schedule and the chaotic world we live in takes a toll on our health. A headache can be described as pain in the head or neck region. A headache is caused due to many factors like abnormal neuron activity, physiological changes in head, genetic factors, blood vessel constriction, excessive drinking and smoking, oversleeping, less sleep, neck strain, eye strain and dehydration. A severe headache also increases the risk of depression.
It is one of the most common ailments and most of the time we are expected to brush it aside and continue your work. However, headache disrupts the daily routine. It becomes a challenge to do the day to day activities thanks to a splitting headache and it forces us to reach for our nth cup of tea. If tea doesn't help, we pop a painkiller even though we all know that taking pills is not good for our health. So, if you suffer from frequent headaches and do not want to use the over-the-counter medicine, your search ends here. Here is a list of some of the most effective home remedies for a headache.
1. Mint juice will help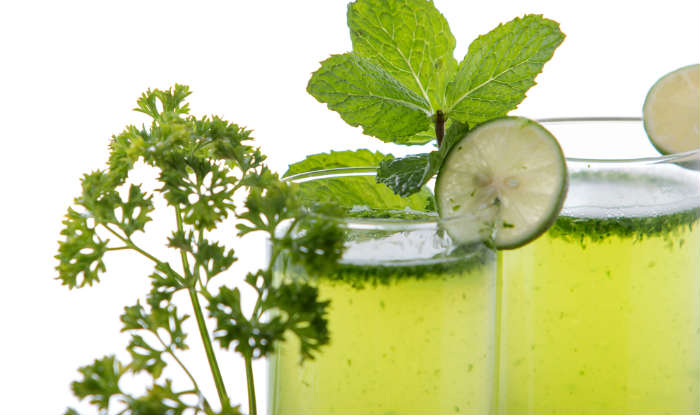 The main components of mint, menthone and menthol will give you relief from a headache. Take few mint leaves and extract its juice. Apply the juice on your temples and forehead. It will alleviate a headache in some minutes. You can also use mint tea compress to treat a headache. Even juice of coriander leaves is an effective treatment for a headache.
2. Ginger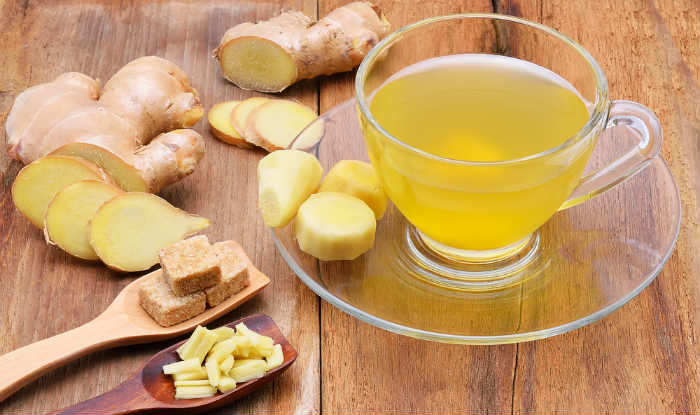 Ginger is an all rounder. Whether you have a sore throat or upset tummy or a headache, ginger is the go-to medicine. It helps in reducing the inflammation of the blood vessels in your head, thus alleviating the pain. It offers instant relief from a headache. Ginger will also help suppress the nausea associated with migraines.
How to use: Boil raw ginger or the ginger powder in water and inhale the vapour. Another way is to apply ginger paste prepared by mixing one teaspoon of ginger powder and two tablespoon of water on the forehead. Keep the past on the forehead for few minutes and then wash it off for instant relief from a headache. You can also mix equal parts of lemon and ginger juice and gulp it down.
3. Almonds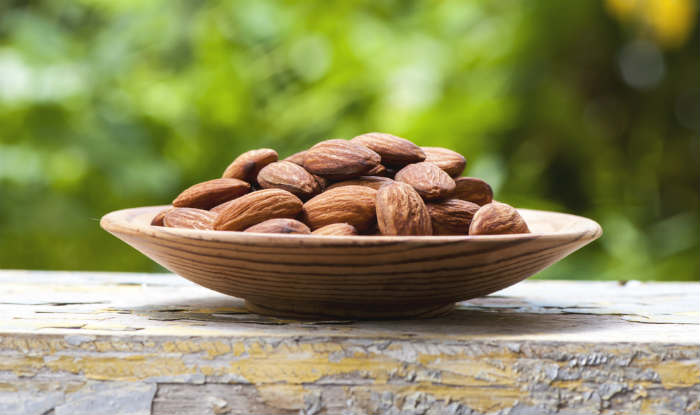 Eat almond instead of pills. Yes, the dry fruit is a natural remedy for tension-type headaches. It contains salicin, which is the same ingredient found in the painkillers. You can eat two almonds of a fistful of them to get relief from a headache. However, almonds are a trigger for those suffering from a migraine.
4. Apple cider vinegar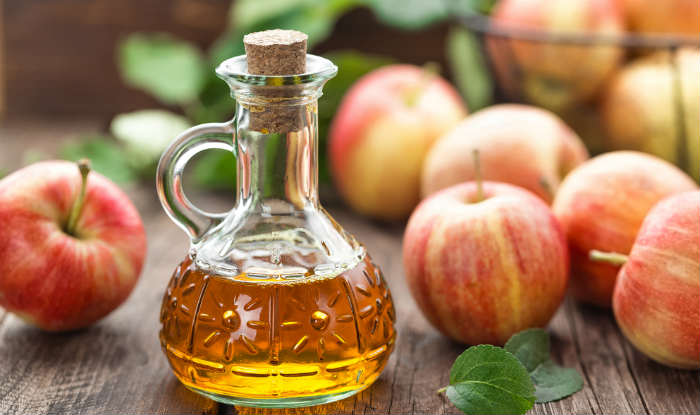 You can use both apple cider vinegar and apples to treat a headache. If you partied all night and have a terrible headache the next morning, drink a glass of apple cider vinegar concoction. To make this drink, add 2 teaspoons of apple cider vinegar, some honey and few drops of lemon juice to a glass of water. Drink this juice two to three times a day. You can also eat a piece of apple with salt sprinkled on top of it, followed by some lukewarm water. Another method to use apple cider vinegar for the treatment of a headache is to boil a mixture of equal parts of apple cider vinegar and water. Then inhale the steam. It will give you quick relief from sinus headaches.
5. Basil leaves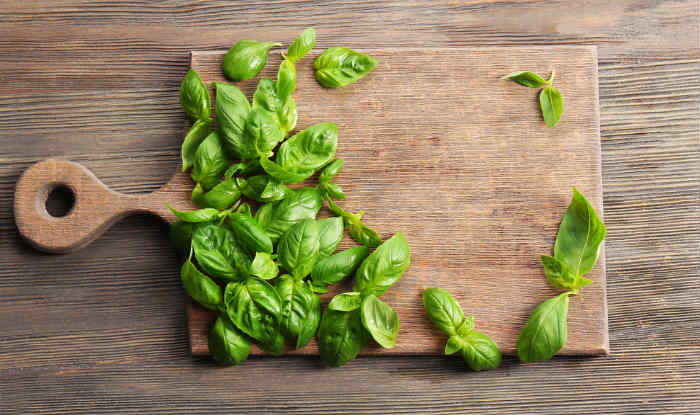 Basil leaves are a common cooking ingredient in Italian food and are also a natural remedy for a headache. The strong-scented herb helps calm the tensed muscles that cause a headache.
How to use: Boil a cup of water and add a few leaves of basil in it. Let it simmer for some time. Sip this tea slowly. You can also add in honey to make it delicious. Another way is to boil a tablespoon of basil leaves in water and inhale the steam. Massage your forehead using basil oil or chew some fresh basil leaves.
6. Ice packs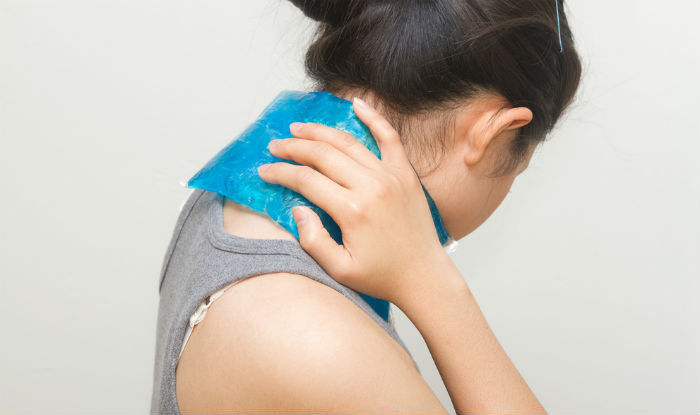 The numbing effect of an ice pack will help you manage the pain. It will also help reduce the inflammation. You can place the ice pack at the nape to get relief from a migraine headache. You can also use a pack of peas or any other refrigerated vegetable and cold compress. Another way is to dip a washcloth in ice water and place it over your forehead for five minutes. Repeat it few times and your headache will be gone in few minutes.