Health benefits of cucumber: 10 reasons to eat more cucumbers this summer
Here is a list of health benefits of cucumber.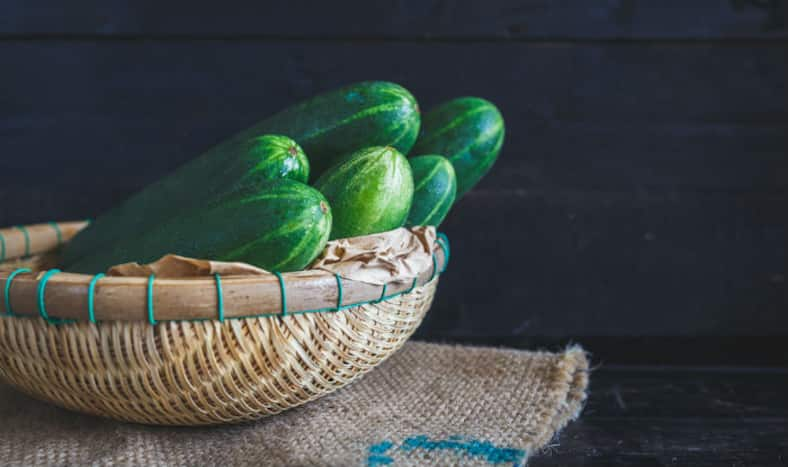 In this sweltering heat, sitting in front of the air conditioner is not enough to beat the heat. You need to eat some super cool fruits and vegetables to cool your body down naturally. These cooling foods clear out the toxin and heat from the body and protect you from many heat-related diseases. It will also help you avoid heat boils and rashes. One of the best cooling foods is cucumber, which is also known as kakdi or kheera in Hindi. This green fruit (yes, cucumber is a fruit not a vegetable) is full of water and has a light melon aroma. Rich in vitamin B, vitamin C, vitamin K, potassium and copper, cucumber will not only keep you hydrated but may also help in avoiding nutrient deficiency and lower the risk of many diseases. Here is a list of health benefits of cucumber and your reasons to have more of this healthy, sweet fruit. (ALSO READ Best foods for your penis: 10 super foods to improve phallic health & performance).
1. Detoxifies your body
Cucumber is 95 percent water and this water flushes out all the toxins from your system and hydrates your body. The water acts as a broom and sweeps the waste products from your body. Cucumber is thus a great detox.
2. Keeps your brain healthy
Fisetin, an anti-inflammatory flavonol present in cucumber, is known to be important for brain health. Eating cucumber will protect nerve cells from the decline due to aging and will improve memory. According to a study conducted on mice, Fisetin was found to prevent learning impairments and progressive memory loss.(ALSO READ Health benefits of water: This is why you should drink more water).
3. Relieves constipation
The fiber content of the cucumber adds to the bulk to the stool and relieves constipation. It is considered as one the best laxative. It is also low on calories.
4. Lowers the risk of cancer
Lignans and polyphenols present in cucumber may help in reducing the risk of ovarian, uterine, breast and prostate cancer. The fruit is also rich in cucurbitacins, which are known to have anti-cancer properties. (ALSO READ Foods to Avoid Before Sex: 10 foods you should never eat right before having sex).
5. Keeps your body cool and hydrated
Cucumber is 95 percent water, so even if you forget to drink water during the day, eating cucumber will keep you hydrated. It will also give relief from heat burn, itchy skin and sunburn. All you need to do is apply cucumber on the exposed areas of your body.
6. Keeps your kidneys healthy
Cucumber is an effective diuretic food and helps in getting rid of the toxins from your body. It will keep your renal system healthy by treating the problems of urinary system. Drink cucumber juice twice every day to keep kidneys healthy. (ALSO READ Health benefits of coconut oil: These are 7 amazing health benefits of coconut oil).
7. Freshens your breath
Cucumber may also help in getting rid of the odor-causing bacteria from your mouth. Place a slice of cucumber on the roof of your mouth.
8. Natural remedy for intestinal worms
Cucumber fights the intestinal worms as it contains erepsin, an enzyme, which is known to kill tapeworms. Eating cucumber will help in eliminating the tapeworms from the intestine. (ALSO READ Health benefits of papaya: 10 amazing health benefits of eating papaya).
9. Good for diabetics
Cucumber is considered as one of the best home remedies for diabetes. The hormones present in cucumber are required by the pancreas in your body to produce insulin.
10. Reduce inflammation
Cucumber also fights inflammation. It reduces the inflammation by inhibiting the production of the inflammatory compound called prostaglandin. Beta-carotene present in the cucumber act as an anti-oxidants and fights the free radicals. This controls the damage and promotes healing. Flavonoids present in the fruit also help in reducing inflammation.
Found this story interesting? Like our Facebook page to read more such articles. Also, share your comments below. We would love to hear from you!