Home remedies for heat boils: 10 natural home remedies to effectively get rid of heat boils
Here are some home remedies for heat boils.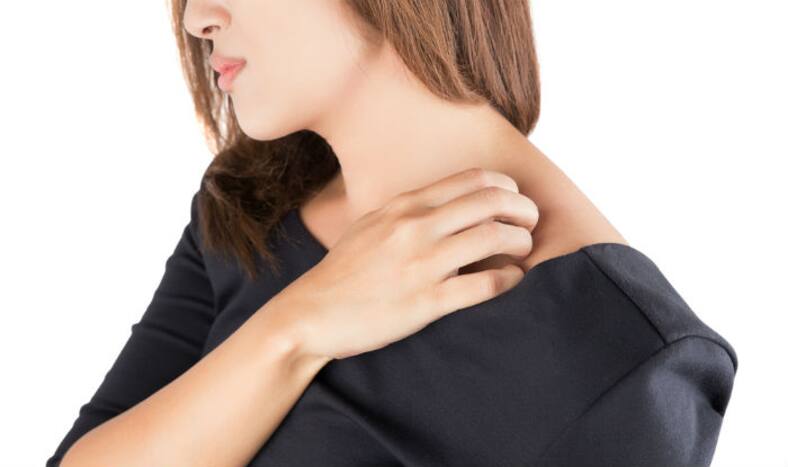 Summer is the time for fun and vacation. However, this sweaty and hot season is also a time for heat boils and rashes. It is important to take care of your skin during summer as there is a chance of heat boils due to sweat and the harsh sun. Heat boils are caused due to consumption of foods that generate heat in the body. It is common among those who do not drink sufficient amount of water or eat non-vegetarian food every day. These boils start as a small nodule on any part of the body. It then grows larger and is filled with pus. Symptoms of heat boils include high fever, swelling in the area of the boil, itching and severe pain. Heat boils usually appear in clusters. Keeping your body cool and hydrated will help keep the boils at bay. Here are some home remedies to get rid of the heat boils. (ALSO READ Detox water for summer: 7 infused waters to stay hydrated this summer).
1. Turmeric
Turmeric is one of the miracle herbs you find in your kitchen. Turmeric is beneficial in treating heat boils. Add a teaspoon of turmeric in a glass of warm milk and drink it. It is advisable to drink this turmeric milk two to three times a day. You can also apply a paste of turmeric and milk on the boil to heal it quickly.
2. Tea tree oil
Tea tree oil is a natural essential oil and it is one of the best home remedies for skin problems. All you have to do is clean the boil using warm water and then smear a few drops of tea tree oil on the affected area. You can also dilute it with water before applying it. After the application, use a clean bandage or surgical cotton to cover the area. Apply tea tree oil once a day.
3. Garlic
Another effective home remedy for heat boil is garlic. Take few cloves of garlic and grind it to make a paste. Apply this paste on the boil. You can apply this paste many times during the day. (ALSO READ Health benefits of cucumber: 10 reasons to eat more cucumbers this summer).
4. Warm compress
Warm compress will softens the upper layer of the boil and will later burst the boil. The warm compress will boost the healing process and is relaxing and soothing. All you have to do is dip a clean cloth in warm water (you can also add salt in the water) and use this to compress the boil.
5. Milk
Milk is another home remedy for the treatment of heat boils. Take a teaspoon of milk and add in little turmeric and vinegar. Apply this liquid over the boil and let it dry. Once it dries out, wash it off. Do this several time a day. (ALSO READ Skincare essentials for summer: 5 must-have products in your bag to beat the heat!).
6. Apple cider vinegar
Apple cider vinegar will cleanse the boil and disinfect it. It also contains anti-inflammatory properties, which help relieve the redness and the pain caused by the boil. Take a teaspoon of apple cider vinegar and dab it over the boil. You can also dilute it with some water and then apply it on the boil. Repeat this several time a day to faster healing.
7. Onion
Onion is a great remedy for heat boils as it contains essential oils that have analgesic, antifungal and antiseptic properties. Cut a slice of the onion and keep it on the boil. Now, use a cloth to wrap the area. Do this few time a day and it will clear the boil.(ALSO READ How to choose a sunscreen according to your skin type? Here's how to choose the ideal sunscreen this summer).
8. Cumin seeds (Jeera)
You will find cumin in every Indian kitchen. It has many health and beauty benefits. Cumin will dry out the boil and clear it. Kit will also reduce the swelling, pain and redness of the affected area. Take some cumin seeds and crush it. Now, add few drops of water to the crushed cumin seeds to make a thick paste. Apply this paste on the boil and let it dry. After is has dried out, wash it off. Repeat this a few time during the day to get rid of the boil.
9. Potato
Rich in iron, calcium, vitamin B and C, phosphorus and magnesium, potato is an effective remedy for hat boils. Clean a potato and grate it. Squeeze out the juice and dab it on the boil and the surrounding area. Soak the boil in the potato juice. Repeat it few times in a day. (ALSO READ 5 fabrics to keep you cool this summer).
10. Neem
Also known as Indian lilac, neem is used for the treatment of many ailments. It has antibacterial, antimalarial, antifungal, anti-inflammatory, anti-carcinogenic and anti-hyperglycaemic properties. It can be used to cure boils and sooth the skin. Grind a few neem leave and apply the paste on the affected area. Cover this area with a clean cloth or bandage. Do this twice a day to get rid of the boils.
Found this story interesting? Like our Facebook page to read more such articles. Also, share your comments below. We would love to hear from you!