Home remedies to pamper your feet and treat cracked heels this winter
These easy hacks will help you to keep your feet and heels soft and smooth this winter.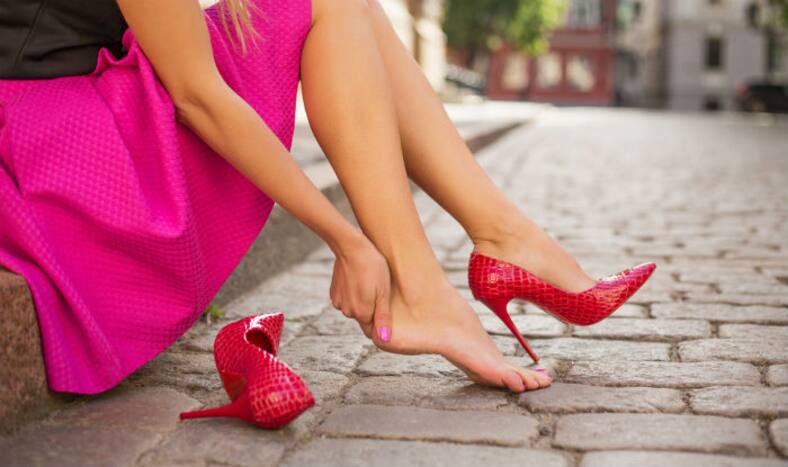 Cracked heels become a common problem during the winter. Because we moisturize our face, neck and hands, but tend to ignore out feet. And since the foot lacks moisture, the skin becomes extremely and causes cracked heels. So this winter along with the rest of your body, take care and pamper you feet. We share with you some effective beauty hacks to pamper your feet, so that you don't end up with ugly looking cracked heels. These easy hacks will help you to keep your feet and heels soft and smooth this winter.
1. Milk and honey exfoliating pack
It is essential to follow a daily regime of cleansing and moisturizing your heels and feet. And at the same time once in a week exfoliate them to get rid of the dead skin buildup. If you already have cracked heels, exfoliated them on daily basis. Use a mix of milk and honey to moisturize and exfoliate them, till they are cured completely. (ALSO READ Winter skincare for men: Say goodbye to dry and itchy skin this winter with these skincare tips).
2. Oil massage
Oils are the best natural moisturizers, so when it comes to your dry feet and cracked heels, make sure that use the good old oil massage for soft heels. Use any hydrogenated oil or mix them and then using your thumb, press in and around the large plantar pad starting from your big toe to the heel. (ALSO READ How to give yourself a perfect manicure at home WATCH VIDEO).
3. Rice flour scrub
If you have extremely dry and cracked heels, exfoliating them is necessary. You can use a home made rice flour scrub for the same as it is best exfoliating scrub you can make at home. All you need to do is mix one table spoon of rice flour with two table spoon of honey and one table spoon of lemon juice. Mix all the ingredients and then scrub your feet gently with it. (ALSO READ How to get fair skin naturally: 13 natural home remedies and face packs to get flawless and fair skin).
4. Neem and turmeric
Use herbal neem and turmeric remedy for cracked heels. The anti fungal and anti bacterial properties of the neem leaves when mixed with turmeric, can do wonders to give you soft and smooth heels.  Even if your have extremely cracked and bleeding heels the neem and turmeric herbal pack will make it smooth. Use a paste of neem or neem oil mixed with turmeric on your heels. (ALSO READ How to get pink lips naturally at home: 13 effective home remedies to get back your naturally soft and pink lips).
5. Glycerin-rosewater remedy
Glycerin is one of the best moisturizers and applying it on the cracked heels will help with the healing process.  All you need to do is mix one tablespoon of glycerin with two teaspoons of rosewater and half a tea spoon of lemon juice. Apply this onto your heels and wear a pair of socks after the application before going to bed. (ALSO READ How to wash your face without soap and face wash: 11 natural face cleansers to make your skin glow naturally).
6. Fruit mask
You might get a lot of fruits masks and peel cosmetics over the counter, but all natural fruit mask works wonders for healing cracked heels. Pick certain fruits like banana, pineapple, avocado, papaya and blend them together to make a thick paste. Massage this fruit mask onto your feet during winters and you will be surprised at the results.