How to Get Rid of Dandruff: Shahnaz Husain Shares Useful Tips to Get Relief From Flaky, Itchy Scalp
If you are struggling with dandruff, then beauty expert Shahnaz Husain has some useful tips for you. Read on!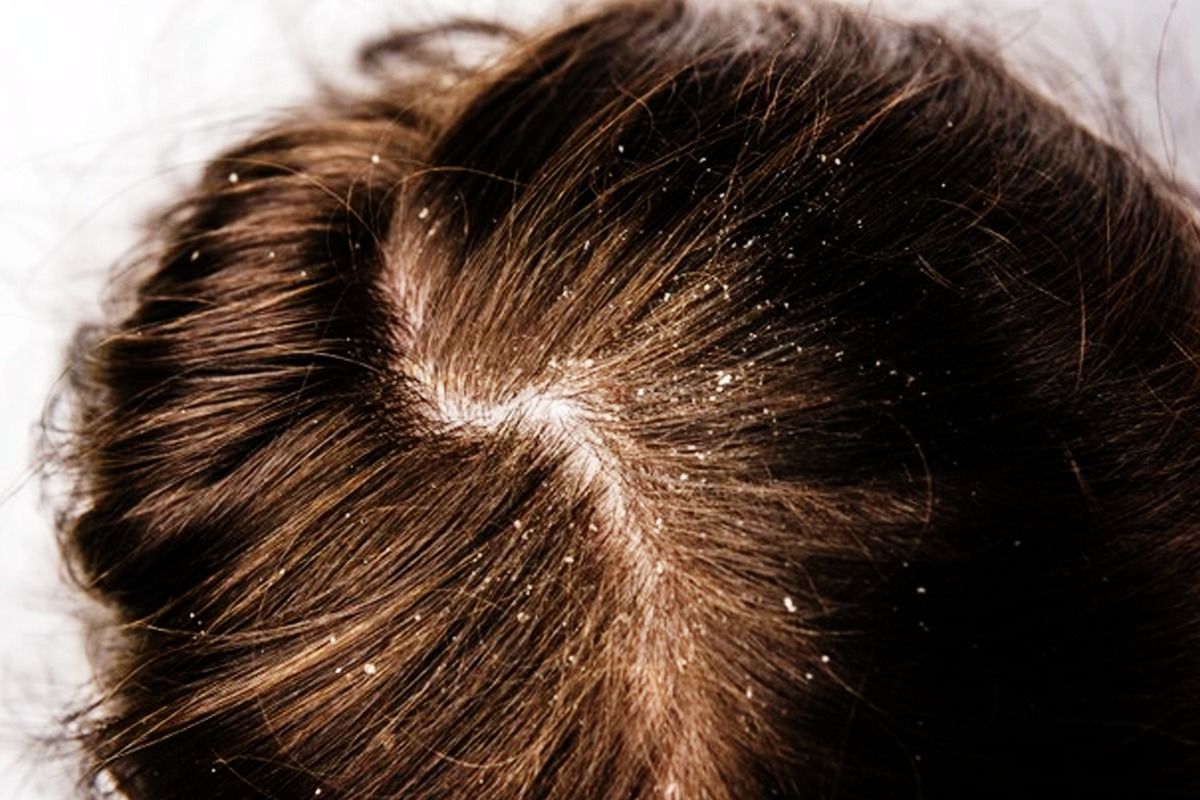 Dandruff may be caused due to various reasons. Excessive dryness of the scalp can lead to white flakes. However, these are loose and do not stick to the scalp. Excessive oiliness of the scalp can also lead to dandruff. This is because the oiliness of the scalp can block the pores and interfere with the proper distribution of natural oils. Dandruff can also be due to a fungal infection. Some hairstyling or hairdressing products can stick to the scalp and cause dandruff because they block the pores of the scalp. And, of course, another cause is lack of hygiene – i.e. not washing the hair regularly and not rinsing well with water.
Rinsing well is all the more important after applying hair packs, or ingredients like yogurt or methi paste.
Wash the normal to dry hair at least twice a week, using less shampoo and rinsing well with water. In hot and humid seasons and for oily scalp, wash the hair more frequently. Use a mild shampoo and use only one application, unless the oil has been applied.
Heat olive oil or coconut oil and apply it on the scalp the night before shampoo, using cotton wool. For sticky dandruff, rub the scalp gently to loosen the flakes. The next morning, apply the juice of a lemon on the scalp, 15 minutes before shampoo.
Avoid oil if the scalp is excessively oily. If there is dandruff, don't use creamy conditioners. A hair rinse is much better.
Use a hair rinse after shampoo. Mix 2 tablespoons apple cider vinegar with a mug of water and use as a last rinse. Henna treatments will also help.
Or, add two handfuls of neem leaves 4 to 5 cups of hot water. Let it stand overnight. Next morning, make a paste of the leaves and apply. Wash off after half an hour.
Include fresh fruits, raw salads, sprouts, and yogurt in your daily diet. Drink 6 to 8 glasses of water daily. Add the juice of a lemon to a glass of water and have it first thing in the morning.
If there is dandruff, don't use hair-dressing gels and pomades. If used, wash your hair the next day.
Don't have fried and spicy foods. In cases of severe dandruff, daily wash brushes, pillow covers, and towels in hot water, after adding a few drops of antiseptic lotion, like Savlon.