How to look gorgeous in your Indian traditional wear: Modernise your contemporary wear smartly
We share with you some easy tips and tricks to modernize your Indian traditional look.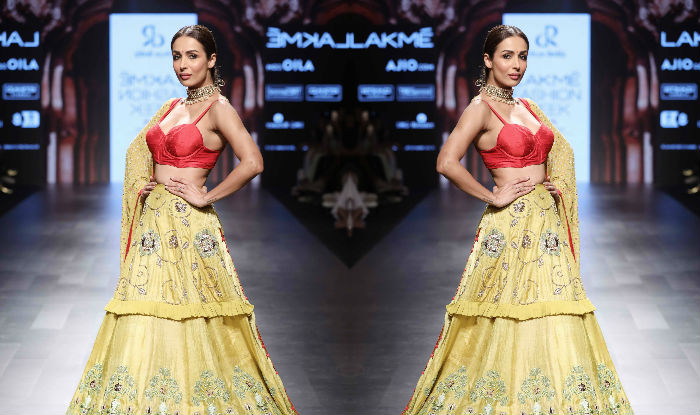 Do  you want to look chic in Indian traditional wear? You can always update your contemporary wear with the brand new fashion trends. Also, you can tweak it a little according to your personal style. Many Indian designers are coming up with some unique contemporary apparel and creating their own style to make it perfect for millennial. We share with you some easy tips and tricks to modernize your Indian traditional look.
1. Tweak it as per latest fashion trends
You can always have the latest fashion trends incorporated with contemporary pieces. This will not only create a beautiful look, but will also make your outfit unique. You can take some inspiration from  street style or fashion weeks. (ALSO READ Footwear trends 2017 for women: Get your shoes right to nail the date night look!).
2. Jewelry
Jewelry is one key element of your Indian traditional look. Choose from a variety of hair accessories, statement earrings or neck-pieces. Opting for hand jewelry like cuffs, bracelets, watches, hand harnesses and definitely rings will modernize your look . (ALSO READ Footwear trends 2017 for men: 5 shoes every man needs to buy this year).
3. Use the right accessories
To update contemporary wear and mould it into a modernized version of your personal style, use the right accessories. Accessorize your look with trendy bags, belts or scarves to glam up your contemporary look. (ALSO READ 15 life-changing lipstick hacks every woman needs to know).
4. Color blocking
Ditch the cliched look and experiment with some bold color and materials. You can make a style statement by creating a dramatic effect by color blocking. You can color block the outfit by using bold and risque colors that you are confident enough to carry. (ALSO READ Here's how you can lift up your mood with 7 different lipsticks in a week!).
5. Bold makeup
Do not stick to your regular makeup routine, always try something new. Instead of the same old boring shades try something that has a very modern vibe to it like opt for nude makeup and plums instead of the tried and tested makeup palette. Also try out some dramatic eye makeup with popular shades. (ALSO READ 9 smart eye shadow hacks every girl needs to know).
6. Intricate hairstyles
The hairstyling area speaks more of intricate hairstyles that have come into the picture leaving the simple ones in the past. From a number of braiding styles to beachy waves, all lend a helping hand to give the ultimate finishing touch to a chic and modern contemporary outfit.
Subscribe Now
Enroll for our free updates