How to wash your face without soap and face wash: 11 natural face cleansers to make your skin glow naturally
Did you know that washing your face with a bar of soap or face wash can prove to be bad for your skin?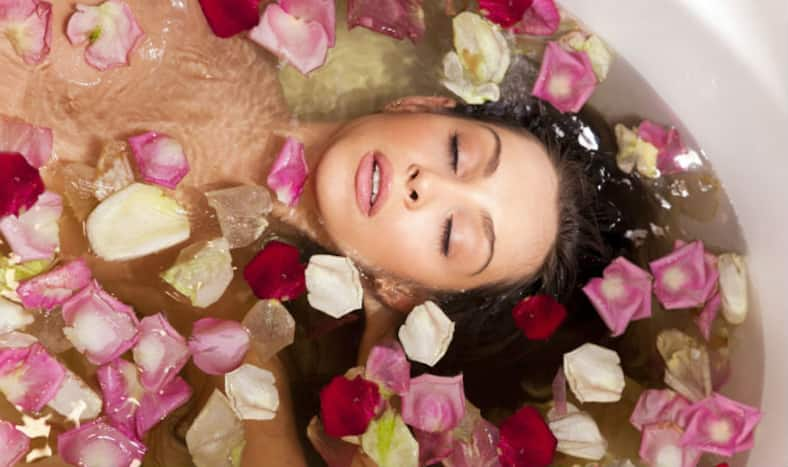 Did you know that washing your face with a bar of soap or face wash can prove to be bad for your skin? Getting rid of oil, dirt, and grime our face is necessary to keep the skin healthy and glowing. But what if you run out of face cleanser or a face wash? Or if you want to break free from chemical laden products, you would definitely need a more natural cleanser to take care of your skin.
Well, did you know that there are different ways of washing and keeping your facial skin clean without using products containing chemicals such as soap, face wash and face cleanser. To maintain your skin's cleanliness, you can use natural products to clean your face. So ditch the over the counter face wash, soap and cleanser. Go ahead and try these natural cleansers easily available in your kitchen cabinet to make yoru skin glow naturally.
1. Milk
Milk is not just a calcium fortified drink for your bones, but it also works wonders as a cleanser. Milk is the classic cleanser that kept Cleopatra's skin looking so beautiful. What makes milk the perfect cleanser is the lactic acid that works to remove dead skin cells. Also, the milk proteins and fat moisturize the skin. Try not to use skimmed milk, instead opt for whole fat milk. Pour a small amount of the whole fat milk into your palm and gently massage it into your skin. You can also add 2-4 cups of milk to your bath to get head to toe nourishment and cleansing effect. (ALSO READ How to get fuller lips: 5 ways home remedies, makeup & lip exercises will make your lips look voluminous).
2. Oatmeal
Oatmeal is not only a good option for your breakfast, but it is also one of the best natural cleansers that you can find in your kitchen cabinet. Oatmeal acts as a natural exfoliator, the soft oatmeal when massaged onto the skin gently exfoliates it. To use oatmeal as a cleanser, grind 1/4 cup whole oats and store it in an air tight container. Whenever you want to use it, mix a little bit of the ground oats with water or oil to make a paste  and then massage it into skin. After that rinse with warm water and pat dry with a soft towel.  You can also add mix wheat germ, cornmeal or rice powder to the oatmeal mix before cleansing your face.
3. Honey
Honey is full of antioxidants and it is also a rich moisturizer. Since it has antibacterial properties, it helps you to get rid of acne and soothes your skin at the same time. To use honey as a cleanser for your face,  take half a teaspoon of raw honey and gently massage it into your skin. If you want to change the consistency, add a few drops of water before applying it onto your face. Wash it off with warm water and then pat dry. Your skin will become soft and dewy because it removes dirt without stripping off natural oils from your skin. (ALSO READ How to get pink lips naturally at home: 13 effective home remedies to get back your naturally soft and pink lips).
4. Lemon
If you have oily skin, then lemon is an excellent cleanser for your skin type. Lemon will also help you to get rid of tan. To use lemon for cleansing your face, all you need to do is combine lemon juice with a little bit of milk or yogurt and then apply it on your face. Wash your face after a couple of minutes, pat dry your face and then moisturize. (ALSO READ How to get rid of blackheads: 9 homemade remedies to effectively remove blackheads from your face).
5. Cucumber
Using cucumber juice or its pulp on your face will make your skin supple thanks to the cooling and moisturizing properties of cucumber. The mild and cooling effect of cucumber will transform your sensitive and dry skin into  healthy and glowing skin. It also works well on acne prone skin, simply cut thin slices of refrigerated cucumber and place it on areas affected by acne. Keep this for 15-20 minutes. Wash your face with warm water, followed by cold water to get that healthy glow. (ALSO READ How to get rid of whiteheads: 10 ways to effectively remove whiteheads from your T-zone).
6. Sugar
Sugar is an excellent skincare ingredient easily available in your pantry. Sugar can gently exfoliate and cleanse your skin, all you need to do is combine sugar with a little amount of water or oil. Then massage this mixture onto your face in circular motion and rinse with water. But make sure that you do this gently or else if the process is too abrasive, it might irritate your skin. (ALSO READ Makeup products you should not share: 9 beauty products and tools that you need to stop sharing with your BFF).
7. Coconut oil
Coconut oil is used in a lot of beauty products since it has anti fungal and anti bacterial properties. Coconut oil works as a great skin cleanser if you use it the right way.  Warm some coconut oil on your palms and the smear it on your face massaging in circular motion. Now place a warm towel on your face for under a minute and then wipe off the oil with the towel.  Your skin will be supple and hydrated! (ALSO READ How to protect hair in winter using simple tips).
8. Rose water
Use rose water on your skin to leave it feeling fresh and hydrated. The rose water will not only leave your skin with a rosy tint, but it will also tone, tighten and work as an astringent for your skin. Simply dab some rose water on a cotton ball and dab onto you face. It also reduces puffiness under the eyes if you use a cotton pad soaked in rose water over your tired eyes.
9. Watermelon
Watermelon is an excellent skin exfoliator. The malic acid in watermelon will work on your skin as an exfoliator and will help you to get rid of tan. It will also hydrate your skin and seal the moisture without making the skin dry which is what happens when you use a regular bar of soap or face wash. To use watermelon as a cleanser, simply rub in watermelon pulp on your face and wash it off after 20 minutes.
10. Pomegranate juice
The anti-ageing properties of pomegranate will delay fine lines and wrinkles on your skin. Also, it works to remove tan from your skin. If you want to get rid of tan and use the pomegranate juice as a face cleanser,  mix pomegranate juice mixed with chilled milk to form a past and scrub it on your face for a couple of minutes. Wash with cold water and pat dry. (ALSO READ Home remedies for hair loss: 6 effective tips to stop hair fall and boost hair growth)
11. Apple cider vinegar
Raw apple cider vinegar can help minimize the appearance of fine lines and wrinkles.  Apple cider vinegar works as a brilliant exfoliator and and also heals breakouts quickly.  To use apple cider vinegar as a facial cleanser, dilute one part apple cider vinegar with two parts of water and apply it on your face with a cotton ball.  Rinse with cool water followed by warm water. Once you have rinsed your face with both cold and warm water, you will no more have that pungent vinegar smell on your skin. But before using it as a face cleanser, try a patch test on your skin to ensure that it does not irritate your skin.