International Women's Day: Here's How a Woman Evolves in Life Like Splash of Colours on a Canvas
There's always more to a woman than it meets the eye! This Women's Day, know the 7 colours that make up your women!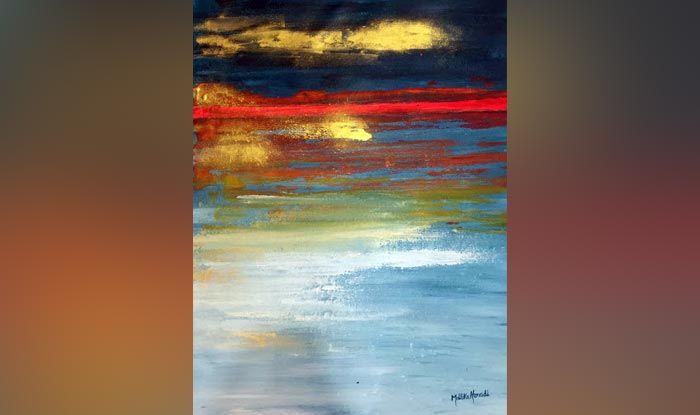 There's no emotion that a woman can't feel, no pain that she can't endure and there's no strength she can't claim to have. Being a woman is about being full of life, vibrancy and being able to acknowledge that you deserve to just be – irrespective of how you choose to identify yourself as and how the world chooses to see you.
Being a woman also means being able to live with the same enchanted-ness while going through various stages of life. It's important to realise that each stage in life demands poise and revaluation and a woman is very well capable of living life to its fullest at each stage she passes through. An interesting way to see these stages is by imagining them as colours, say blue, red, white and orange. Take a look at how a woman evolves in life at various stages in life:
White: The colour stands for peace, birth and purity. At this stage, there's no malice in emotions, nothing is artificial… it's the colour of the infant, the one who's learning to adapt to the human form and to the world around her.
Yellow: Synonymous with the colour of the 'sun', yellow represents the first time a woman tries to take a decision like the first ray of the sun that tries to spread and light up the maximum it can. A woman, like a ray, is growing and glowing at this stage. She has started to understand her capabilities. There's a fire in her soul and she has begun to fathom out that.
Orange: She has turned bright now. She has beauty in her heart and sparks on her face. She is fully aware of her capabilities and wants to put that to the best use.
Red: The colour represents both love and anger. A woman at this stage falls in love, endures heartbreaks and comes out stronger. She realises she has the ability to take life head-on and make some rigorous decisions because the world will not always be fair towards her.
Aqua: She learns to pause and understands the importance of self-analysis. At this stage, a woman learns to perform exactly like the ripples created in still water. She knows life will continue to throw tiny stones at her and she will continue to expand her horizon.
Turquoise: Life has come full circle for her. She learned to choose her fights and lead a balanced life. Now is the time to relax. At this stage, she will look at her scars as her trophies because that represents her fight and victory. She has several stories to tell, to hold other women and inspire them to keep moving.
Life is nothing but a concoction of colours. A woman judges each colour well and paints her own life… she is a creator after all!