Janardhana Reddy's daughter's wedding: Shocking details about bride Brahmani's wedding trousseau!
Be ready for some shocking revelations on the biggest, fattest and grandest Indian wedding of 2016 that attracted all kinds of controversies, Gali Janardhan Reddy's daughter's 500 crore lavish wedding!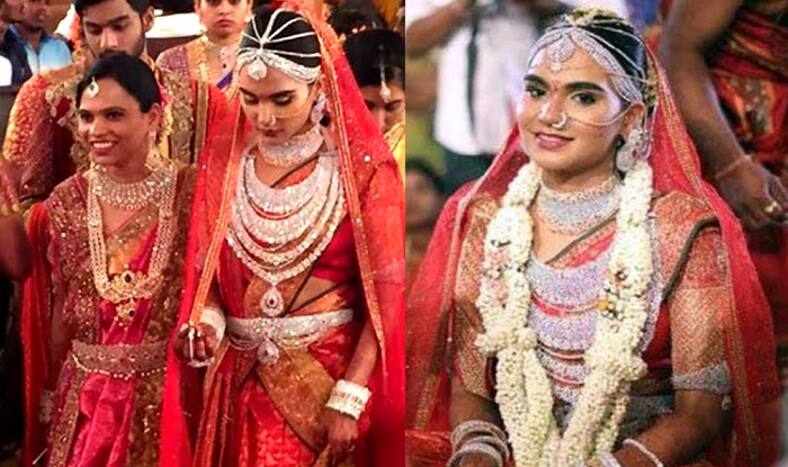 In case you missed it, Gali Janardhan Reddy's daughter's wedding has been in the news for some time now. Gali Janardhan Reddy is a former politician and a Karnataka-based mining baron who hosted what is, arguably, the biggest, fattest, grandest and the most expensive wedding of 2016. The bride was his only daughter Brahmani, who tied the knot with Rajiv Reddy, son of the Hyderabad-based businessman, Vikram Deva Reddy. The wedding took place in the Bengaluru Palace Grounds on 16th November and the entire venue was made to resemble the ruins of Hampi, the great capital of the Vijaynagar Empire. So you had sections of the ground that had replicas of King Krishnadevaraya's palace, Lotus Mahal, Mahanavami Dibba and the Vijaya Vittala Temple among other buildings.
Gali Janardhan Reddy's daughter's wedding had been making the news long before it actually took place. The invite, which went out months before the wedding, reportedly cost Rs 5 crore. It had an LCD screen which played a choreographed song starring the family. It also included a silver Ganesha idol. The wedding itself was touted to be a whopping Rs 500-crore affair with 50,000 guests that included politicians, celebrities and movie stars. A blatant display of grandeur, each element of this wedding garnered crazy attention. The bride, 21-year-old Brahmani, donned exclusive bridal fineries that comprised designer sarees, lehenga and, of course, diamond jewelry.
 At a time when the country has been reeling under the demonetization crisis, what with the 1,000- and 500-rupee notes being banned, Gali Janardhan Reddy's daughter's wedding stood out (some may say like a sore thumb). Even so, we couldn't help but be in complete and utter awe (and a tad bit jealous) of Brahmani, the lucky bride who looked resplendent not just on her wedding day but also during all the rituals that preceded it.
For the engagement ceremony, Brahmani donned a rich gold muted Kanjeevaram saree that she accessorized with a diamond necklace, kamarpatta, maang tika, bangles,and  jhumkas. The estimate of this jewelry was rumored to be around Rs 70 crore. The couple looked so cute in their almost matching ensembles, don't you think?
For the Sangeet, Brahmani donned a golden embellished Neeta Lulla lehenga that bore floral motifs inspired by the Vrindavan Gardens and accessorized it with an opulent diamond choker necklace. The curls fawning her petite face elegantly perfect her bridal ensemble. Whilst the bride glowed, the groom choose a muted green shade of kurta with black salwar.
The wedding rituals witnessed Brahmani dazzling in a red Kanjeevaram half-saree that reportedly cost Rs 17 crore. Gold accessories, a staple in South Indian weddings was inconspicuous and replaced by a whopping Rs 90-crore glittering diamond jewelry that included an intricate headgear with several strands of diamonds from the maang tikka down to her plait, and spread over her entire head. An elaborate waistband, a bajuband, and a blinding diamond necklace that spanned into several layers. The bride's mother too donned a pink Neeta Lulla Kanjeevaram saree, adorned by diamond jewelry.
While everyone in the country may be criticizing Janardhan Reddy's daughter's wedding for its brazen show of wealth at a time when India is reeling under a cash crises, the truth is we cannot secretly help but rave at the extremely lavish bridal fineries. Does that make us really bad people?