Restaurant Review: Is the new Grandmama's Cafe in Kemp's Corner worth your while?
We bring you a preview into the newly opened Grandmama's Cafe in Mumbai's Kemp's Corner.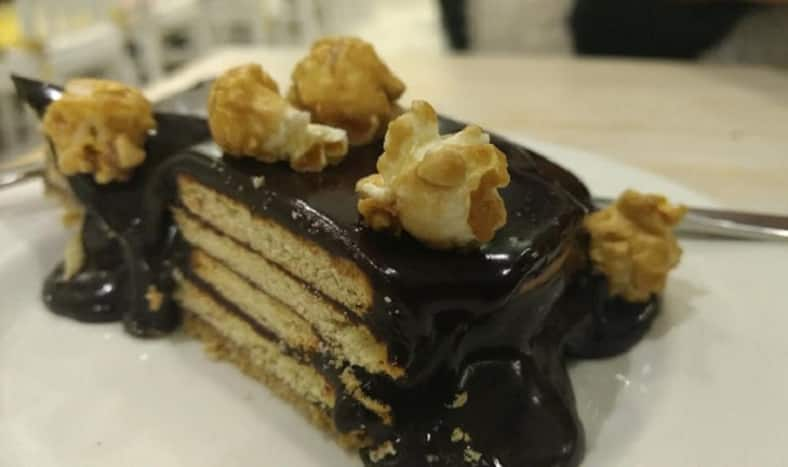 The much-awaited fourth outlet of Grandmama's Cafe has opened in Mumbai's Kemp's Corner and it can be spotted from a good 50 yards around, because of its signature mint green and white decor and the elegant insignia. The new outlet is located just a stone's throw away from the August Kranti Maidan and the location is pretty much idyllic. Grandmama's has made a name for itself among the coffee shop lovers of the city for its quaint interiors and great food, beverages and desserts menu that has a comfortable mix of Indian and continental options. The cafe is ideal for a date or a casual tete-a-tete with your closest friends.
Decor and Ambiance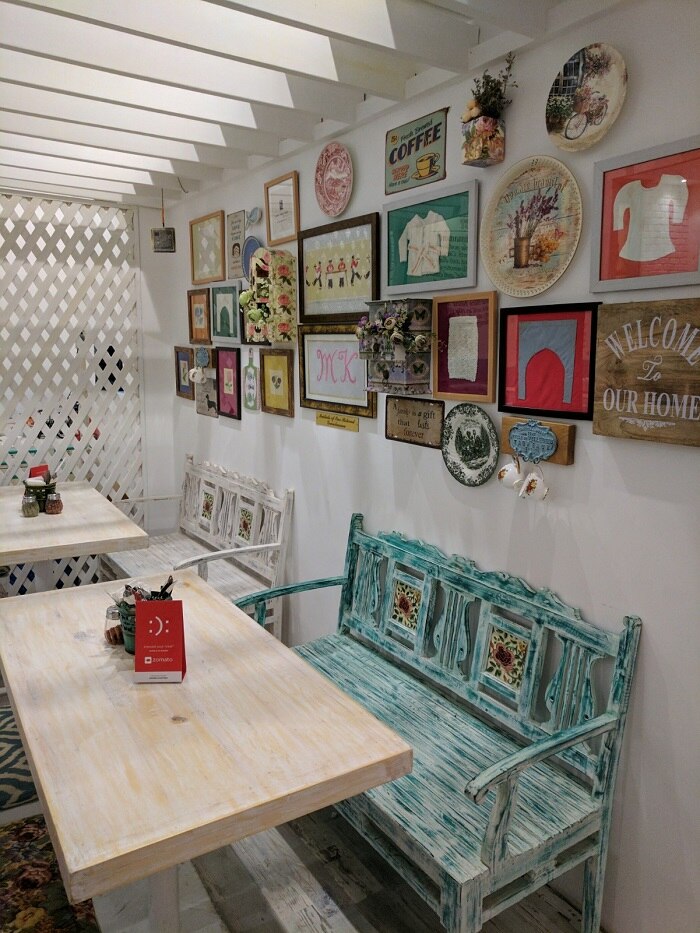 The decor and ambiance are pretty much the same as any other Grandmama's in the city. The interiors are done up very tastefully in mild green and white tones, with very vintage cupboards, tables and cushioned chairs. The look of the place is extremely aesthetic, with some tables having an overhanging cage-like light, potted plants hung here and there, and an incredibly pretty wall covered fully with tiny floral drawer sets and cute little outfits in picture frames. ALSO READ: There's a new Glocal Junction in town and we tried out their food and drinks
The ambiance is very laid back and casual. They have a good playlist, with covers of some popular songs playing in the background. The music was perhaps a bit too loud for a place that looks likes the perfect spot for sharing lazy ramblings with a loved one. Perhaps a little more of Beatles and Bob Dylan and a little less of pop music would have done it.
Food and Drinks
So we started out with ordering the Caramelized Parle-G milkshake (INR 190), the Grandma Lucida's Pomodoro Salad (INR 210), the Baked Tartlets (INR 210) and the Olive Tapenade Fondue (INR 360). The milkshake arrived in 10 minutes and tasted exactly like liquid Parle-G with milk. The milkshake was tasty, but a little too sweet, as I suppose it was meant to be. The salad was pretty average, with huge tomato pieces and sliced onions, lettuce leaves and shreds of basil leaves tossed in a salad dressing. The Baked Tartlets were delicious- perfectly crispy and with a filling of cream cheese, cooked spinach and baby corn.  ALSO READ: Baroke: A lounge in Mumbai that takes you back in time!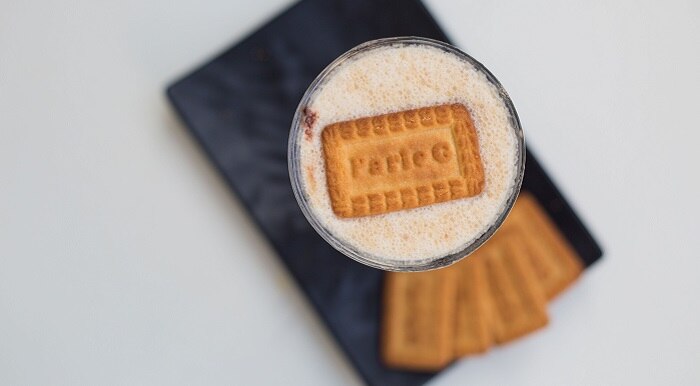 The fondue took an exceedingly long time to come to our table (about 90 minutes to be exact), thanks to a mix up in the kitchen. We were repeatedly assured that the Fondue will arrive in the next five minutes, but after countless futile assurances, we ordered for a Spicy Chicken Sausage pizza (INR 340). The pizza was fresh out of the oven and was a regular medium crust, a standard 8 inches in size, and came with a good sprinkling of sliced mini chicken sausages and sliced red chili peppers. It was above average (at best) in taste. 
We also ordered the Midnight Mint hot chocolate (INR 180) that was a disappointment. The drink itself was lukewarm, instead of steaming hot, as hot chocolate is supposed to be. Moreover, it was a little runny and cloyingly sweet! We just couldn't drink it, after a few sips. ALSO READ: Restaurant review: Is the newest Social in Mumbai really worth your while?
The Fondue came in due time. The cheese came in a huge earthen pot that had a small cavity for a floating candle to keep the cheese hot and melty. It had a beautiful aroma and a small spoonful of Olive Tapenade floating in the center of the pool of melted cheese. There was a bowl full of whole wheat bread pieces and a bunch of tooth picks to skewer the bread pieces and dip them in the cheese. It tasted simply wonderful. The creaminess of the cheese was perfectly balanced by its garlicky olive flavor.
Dessert
We wanted to order the Mood Elevator Fondue (melted white chocolate with brownie bits and marshmallows) that was present in the preview menu. But we were told that it wasn't available, so we had to settle for the Biscuit Cake (INR 190 per piece). The cake was also strictly above average and didn't leave us wanting to lick the spoon and the plate clean, as any decadent chocolate dessert is supposed to do. ALSO READ: We tried out the gourmet menu curated by Chef Vicky Ratnani for INOX and here's what we think!
Our Verdict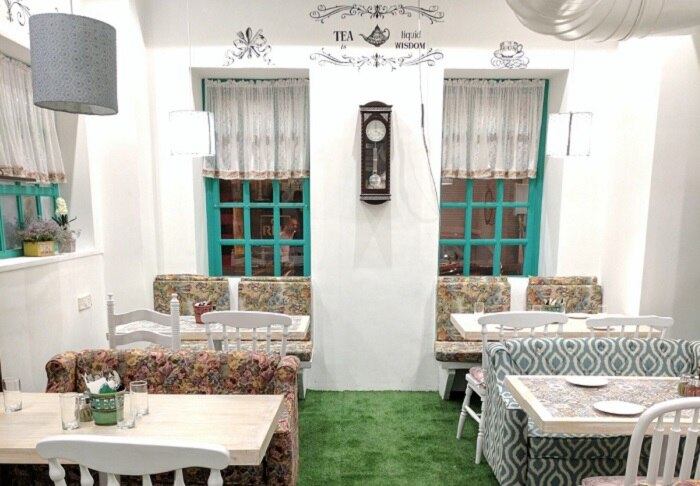 Overall, we found the place strictly average in terms of food, drinks and desserts. In terms of ambiance, it's a great place to hangout at, but it doesn't have anything that will leave you gushing about it.
WHERE: Ground Floor, Habib Mansion, August Kranti Maidan, Kemps Corner, Mumbai
TIMINGS: 11 am to 12 am
CONTACT: 91 96995 56699
Found this story interesting? Like our Facebook page to read more such articles. Also, share your comments below. We would love to hear from you!