These 10 photos of Indian fitness diva Sonali Swami will make you want to hit the gym now!
Get inspired!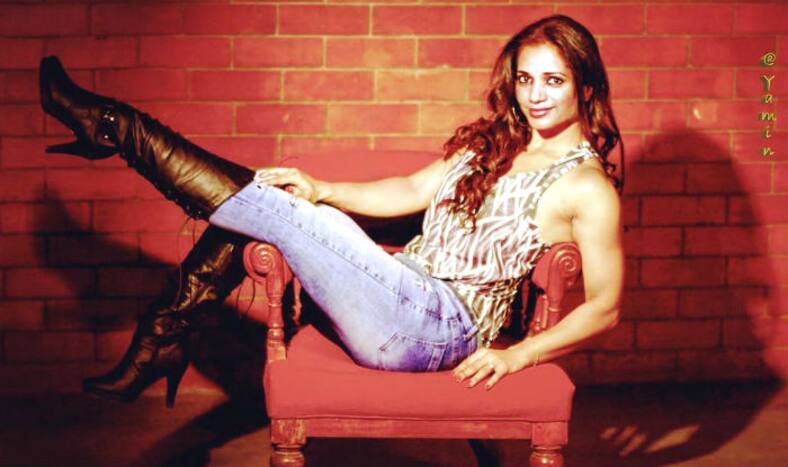 Sonali Swami is not your typical mom. She is Fit Factor at BodyPower India 2014 winner, a sponsored athlete for Optimum Nutrition, a Zumba fitness instructor, Core Fitness Station's brand ambassador, winner of MuscleMania India 2014 for the category 'Model and Fitness', TRX suspension trainer, Les Mills Bodypump instructor, Bowka instructor, bolly aerobics instructor and a kathak dancer. Whew! Now, can you think of anyone else to inspire you like this very positive and super fit Indian body builder? She proves that bodybuilding is not just for men. Sonali Swami, who has a hotel management degree, proves that you can make time for fitness even after having kids. Being the daughter of a Major General in the Indian army, fitness and disciplined life came naturally to Sonali.  After marriage, she took up professional dancing and did a few fitness courses. After she had two kids, she began weight training and got addicted to being healthy. With weight training, she felt her body getting toned and stronger. (ALSO READ These hot photos of fit Indian female bodybuilder Harj Hadani will inspire you to start working out).
This Indian mom loves her six-pack abs. And with her toned abs, she is inspiring other women to get fit and embrace a healthy lifestyle.
She works hard to maintain her body and is proud of her achievements. (ALSO READ Top 10 fitness freak girls you must follow on Instagram for some motivation).
She is working to promote fitness among Indians and wants to see the country as a fit nation.
She has also created a fitness app called Fitblink to help users lead a healthy lifestyle.(ALSO SEE Lisa Haydon's fitness secrets: How to get a smoking' hot body like swimsuit model Lisa Haydon).
Sonali has a fitness and diet plan that she follows religiously to keep her body toned and muscular.
She works out for five to six hours in a week.(ALSO READ How to look like Kingfisher models: Follow these fitness tips and secrets by Kingfisher models to get super hot body).
Her workout session includes strength training and for cardio, she does Zumba.
This gorgeous bodybuilder eats clean and in moderation during the week and a cheat meal on weekends.
Sonali recommends drinking lots of water every day to flush out the toxins from the body and to lose weight.  
According to Sonali women should work out to be healthy and have a toned body. She definitely proves that six-packs are sexy.