This is The Best Exercise To Reduce Arthritis Pain
If you have arthritis pain and put off exercise because of lack of time and motivation, this new research finding is just for you.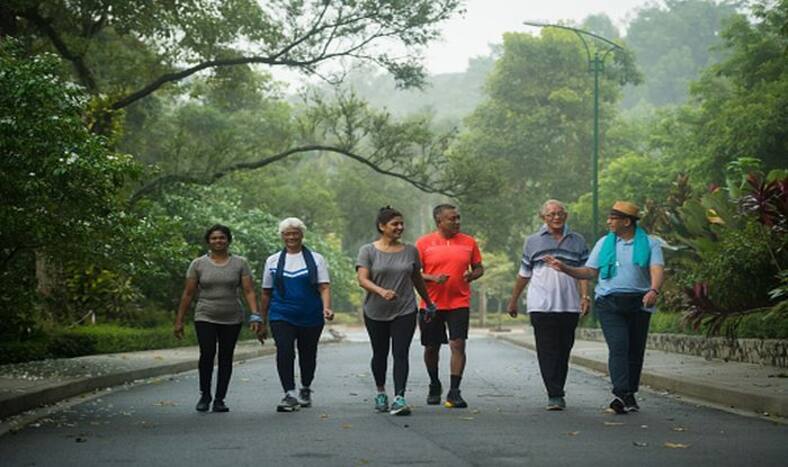 It's not easy to exercise when you have painful arthritis but the health benefits of exercise for those have arthritis are plenty. This is why exercise is a must even when you stiff and painful arthritic joints. A new study by the Northwestern University Feinberg School of Medicine has revealed that just one hour of brisk walking per week or about ten minutes a day may prevent disability in older adults with arthritis pain or aching or stiffness in the knee, hip, ankle or foot. For those who find it difficult to perform daily tasks, an hour of weekly moderate-to-vigorous physical activity is of immense help. The study, published in the American Journal of Preventive Medicine, found that weekly hour of exercise reduced the risk of mobility disability by 85 per cent. In fact, it was also found that those who did not do any activity walked too slowly to safely cross the street, and to perform basic daily activities. This is how walking can help you in other ways, especially if you are above 60 years of age:
Walking for weight loss: Walking is a very effective exercise for weight loss. Walking for about 10 to 15 minutes after eating meals can help regulate blood sugar, lower stress levels, better metabolism and promote weight loss, aid digestion and help you get better sleep according to a study published in the New England Journal of Medicine.
Walking for a long life: A study by the University of Cambridge revealed that brisk walking for 20 minutes every day can make you live longer because it helps reduce high blood pressure, high cholesterol and the risk of diabetes.
Walking for better memory: This might sound too good to be true. But walking can help better memory. Walking has shown some positive effects on memory performance and brain activity in older adults. This can help them develop their cognitive skills and keep neurological disorders like Alzheimer's Disease and dementia away.
Walking for a healthy heart: Those who are over 65 and suffer from heart problems, must do brisk walking regularly. A Harvard School of Public Health study found that walking can help lower their heart attack risk. Just make sure to consult a doctor before you start brisk walking as this exercise can leave you breathless.
Walking for better digestion: Walking enables your body to digest food better and regulate bowel movements which will help it to get rid of toxins.