Top 5 beauty benefits of vodka: Transform your skin and hair by including vodka in your beauty routine!
You will be amazed to know the beauty benefits of vodka. Include this spirit in your beauty cabinet to flaunt gorgeous skin and beautiful hair!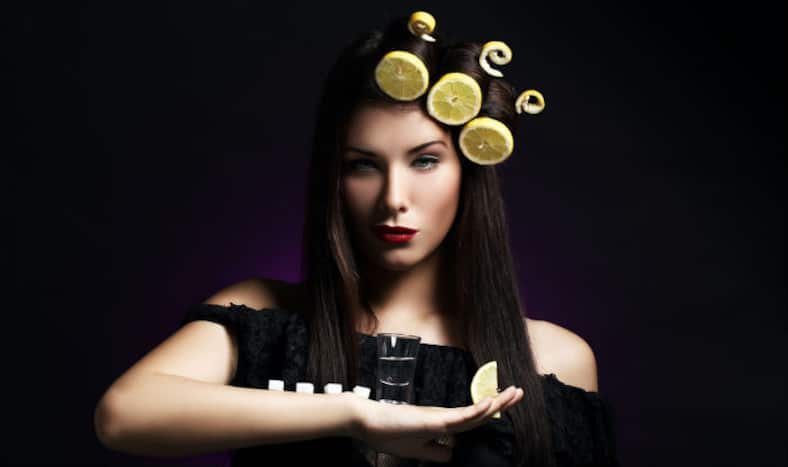 We have earlier shared with beauty benefits of many natural ingredients, but here is one rather peculiar ingredient that will definitely help you if you add it in your beauty regime. We are talking about vodka! Yes, though guzzling down this spirit might not help your waistline, but vodka will definitely come to your service as a beauty aid. Here are some beauty benefits of vodka and how to use it in your skincare and haircare regime. We are sure after reading this vodka will become your staple in your beauty routine. (ALSO READ Top 6 beauty benefits of neem: Use homemade neem packs for your skin and hair problems).
Tones your skin
Vodka helps to tighten pores and help firm up skin. So instead of using a toner, you can use vodka on your face to shrink your pores. To make a homemade vodka toner, add two or three teaspoons of vodka with two cups of filtered water. Pour it into a bottle with a spray nozzle. You can also add few drops of lavender essential oil into this. Spray on your face and wipe it with a cotton pad to tone your skin and unclog your pores to get glowing skin. You can use it as a face mist whenever you want to feel fresh.
Gives you clear face
You can whip up a face mask using vodka to get clear face. To make a face mask to a cup of brewed green tea, add half a teaspoon of vodka. Apply this mix on your face using a cotton ball. The green tea will soothe your skin and the vodka will tighten your skin and leave you with clear skin.(ALSO READ Top 7 beauty benefits of papaya: Rejuvenate your skin and hair with these homemade papaya packs).
Gives you shiny hair
Using vodka can reduce hair frizz and at the same time it also reduces hair fall. Vodka was low pH level and it is acidic in nature, it closes your hair cuticle and reduces frizz. To make vodka hair mask add a tablespoon of mayonnaise, one beaten egg, one tablespoon honey and one teaspoon of olive oil. To this mix, add 10 ml of vodka. Apply this nourishing hair mask on your hair and wash it off with warm water with 20 minutes. This hair mask will hydrate you hair and give you beautiful shiny tresses.
Fights dandruff
If you want to get rid of flaky scalp and dandruff, then you can ditch your anti-dandruff shampoo and use vodka to wash your hair! Yes, to make an anti-dandruff pack using vodka, take a cup of vodka and add a handful of crushed rosemary. Keep this mix aside for 2 days, and then strain it. Use this potion on your scalp and massage it. Wash It off after 20 minutes to get rid of dandruff.
Prevents smelly feet
Smelly feet can often land in the most embarrassing situations. You can use vodka to kill the bacteria that causes foot odor. To make a foot soak, add some vodka to a cup of cold water and use this solution to wipe your feet using a cotton pad. This solution will get rid of the odor in a jiffy! (ALSO READ How to freshen smelly shoes? 8 ways to keep your favorite pair of shoes from stinking).
(Photographs: Shutterstock)
Found this story interesting? Like our Facebook page to read more such articles. Also, share your comments below. We would love to hear from you!