Top 5 Benefits of Kombucha for Your Overall Health
Is Kombucha really good for you? We asked dietitian Dr Jinal Patel about the benefits of this popular beverage.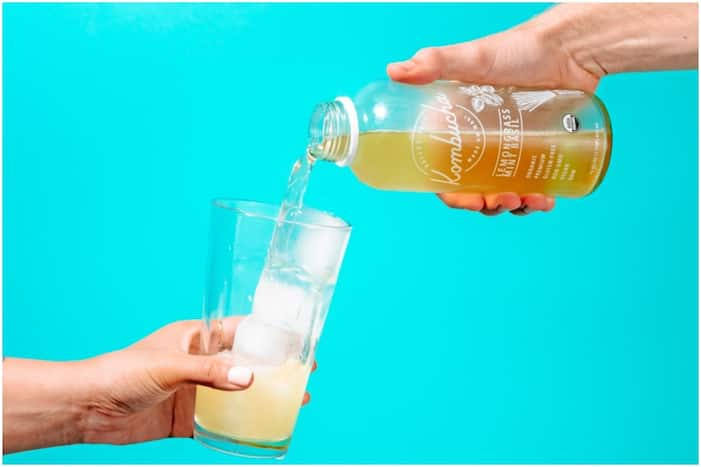 Kombucha, over the years, has gained popularity among fitness enthusiasts. It is basically a mildly fizzy fermented drink made from sweetened tea, sugar, bacteria and yeast. The beverage is known to improve digestion, blood pressure levels and helps in detoxifying. Not just that, it also helps in boosting overall immunity. But how effective is it? We reached out to a nutritionist to understand the benefits of Kombucha.
Dr Jinal Patel, Dietitian, Apollo Spectra Hospital, Mumbai says, "Yes, Kombucha can be healthy and needs to be taken in the quantity recommended by an expert." She listed 5 benefits of this drink, read on:
Relieves constipation: It is one of the best sources of probiotics and can help in balancing the good bacteria in the gut. One will be able to get rid of gastrointestinal problems and keep infection and inflammation at bay. Thus, one with various conditions like irritable bowel syndrome (IBS), inflammatory bowel disease (IBD), bloating and constipation will get that much-needed relief due to Kombucha.
Enhances metabolism: Want to rev-up your metabolism? Trying to shed those excess kilos? Then, have Kombucha. Did you know? The epigallocatechin-3-gallate (EGCG) found in the green tea of some types of kombucha can improve metabolism.
Helps to lower inflammation: Many conditions like heart disease, diabetes, arthritis, allergies, and respiratory illnesses such as chronic obstructive pulmonary disease (COPD) can cause severe inflammation in the body. Kombucha is jam-packed with polyphenols, which are antioxidants that can reduce inflammation in the body.
Boost immunity: Kombucha will not only be beneficial for the gut but even the immune system too. It contains good bacteria and improves one's overall well-being.
Good for the liver: Kombucha contains good bacteria, it detoxifies the body and your liver will not have to work hard. You will have to include it in the diet after consulting the expert.