Top 5 skirt styles to have in your wardrobe!
List of fashionable, playful and comfy skirts that you need to include in your wardrobe this season!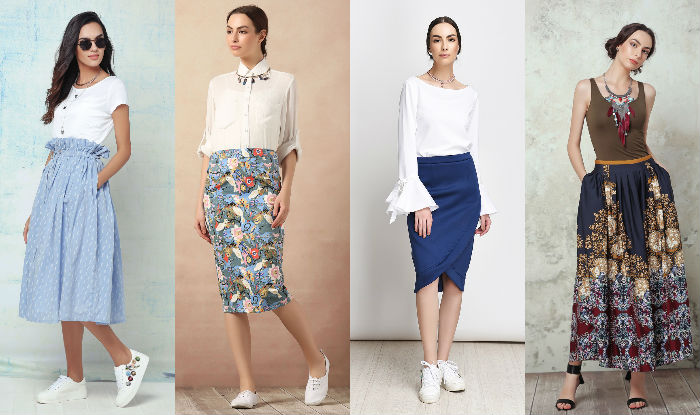 Skirts are one of the most essential outfits in a woman's wardrobe. They are also one of the most versatile outfits, you can wear a skirt as you like and style it in different ways. This season go playful and experiment with different styles of skirts. Right from a midi with frilled waist, tulip skirt, straight skirt and a flowy floor length maxi skirt, there are whole lot of different styles that you can add to your wardrobe. With inputs from the e-commerce fashion label Vajor's stylist Shreyasi Pathak, we share with you a list of fashionable, playful and comfy skirts that you need to include in your wardrobe this season! You can grab hold of these skirt styles on Vajor. (ALSO READ Scarf it up! Here's how to accessorize your summer outfit with scarves).
Midi skirt with frill waist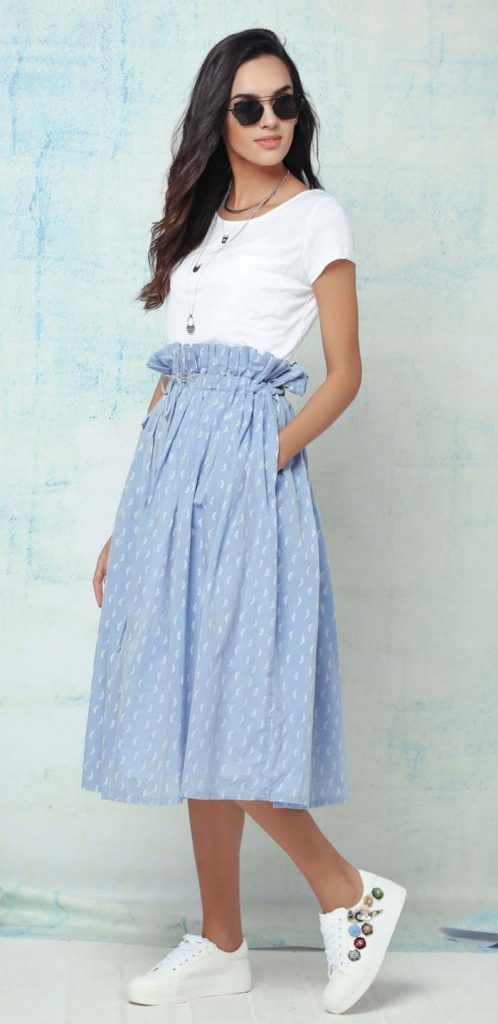 Midi skirts with frill waists are big this season! Wear them in exciting prints or a bright color teamed with a solid color T-shirt for an effortlessly cool look. Accessorize with sneakers and sunglasses. This skirt is not only feminine and elegant, but how you style it also makes it really fun and an apt outfit for a coffee date! The outfit is versatile and can be dressed up or down by just experimenting with accessories. You can ditch the sneakers and pair the midi skirt with brogues or espadrilles to get a classy look!
Fit and flare skirt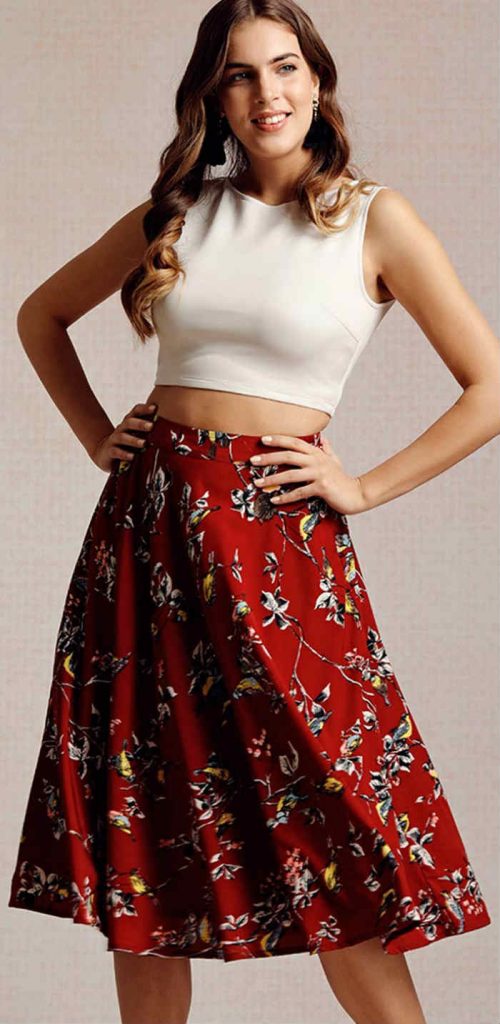 You can wear a bright fit and flare skirt for a fun and super casual look. The skirt conforms to your figure and then flares into a flowy skirt, you can effortlessly style the skirt with a button-down, tucked in, for work. Or simply team it up with a graphic T-Shirt of your favorite brand for a casual movie date! (ALSO READ Top 9 summer footwear styles: Slip into these uber cool footwear to look summer ready!).
Tulip skirt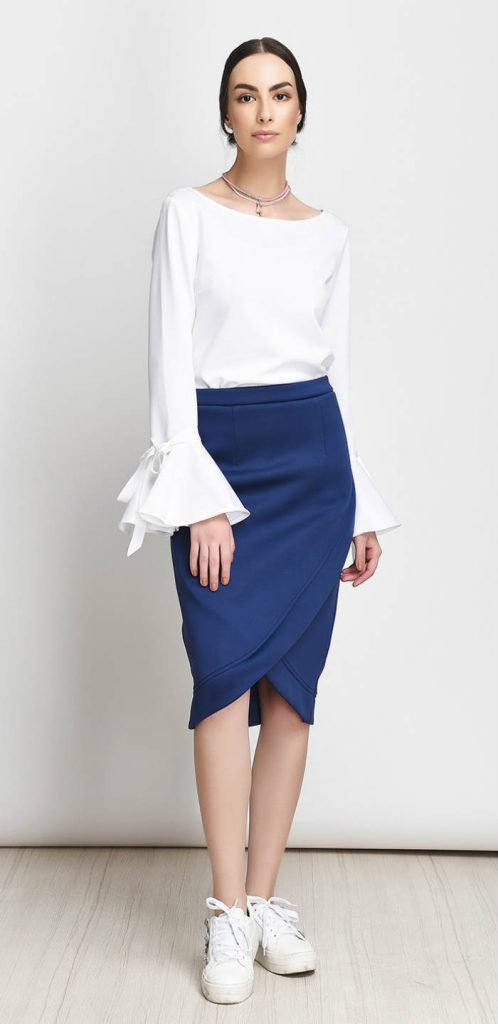 If you are in a dilemma over what to wear to your office, a tulip skirt might be a great outfit. A tulip skirt which creates the silhouette of an inverted tulip is a must in your wardrobe. It gives a nice feminine touch to your formal look, accentuating your waist and hips.  This could be your go-to fashionable formals when you are in a fix about what to wear. Simply pair a tulip skirt with a solid colored formal blouse or shirt and slip into an elegant pair of heels to complete the look.
Pencil skirt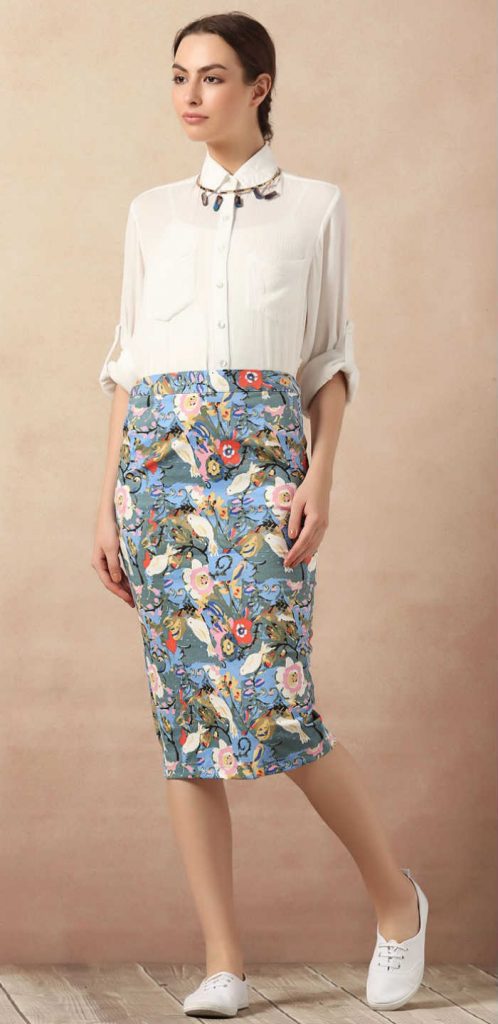 The streamlined pencil skirt always remains one of the classic options. You can never go wrong with a well-tailored pencil skirt. Pair it with a floral formal blouse and kitten heels to get it right. A pencil skirt helps to enhance your curves, though you can always make it work as per your body-type. Opt for one with vertical stripes or solid color if you are heavier waist below and if you have a heavy upper body, wear a bright pencil skirt with a solid color white or black shirt. (ALSO READ How to hide tummy fat: 7 styling hacks to hide tummy bulge).
Maxi skirt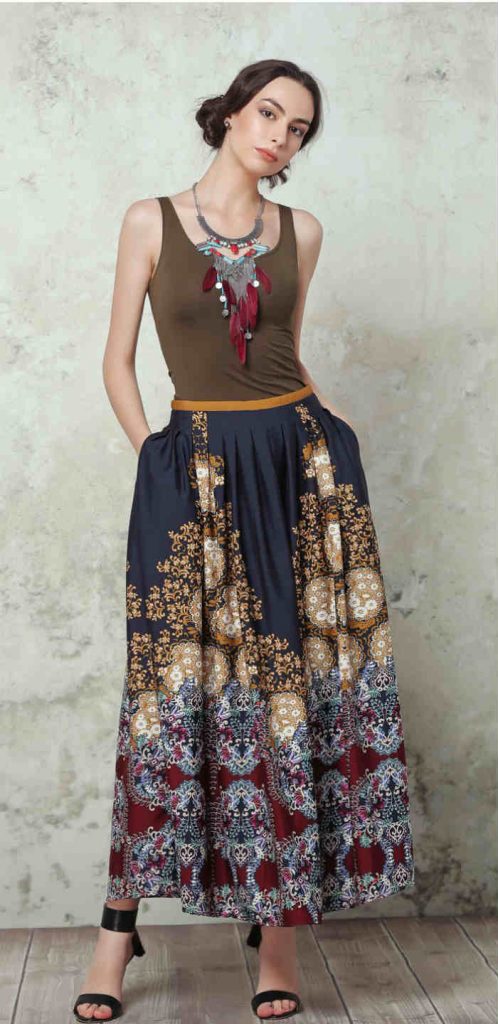 A maxi skirt is the perfect outfit that you can wear to a brunch or while you are on a shopping spree with your friends. They are the most comfortable skirts and can be styled just the way you like. To get the look right wear your maxi skirt with a crop top and bright pair of footwear. A maxi skirt is a perfect summer or vacation outfit. Accessorize with a hat, beady jewelry and sunglasses.
(Images courtesy: Vajor)
Found this story interesting? Like our Facebook page to read more such articles. Also, share your comments below. We would love to hear from you!