Trouble Falling Asleep? 5 Things to do to Have a Peaceful Sleep, Good Night!
Restless nights, weary mornings can be a frequent phenomenon as we turn older.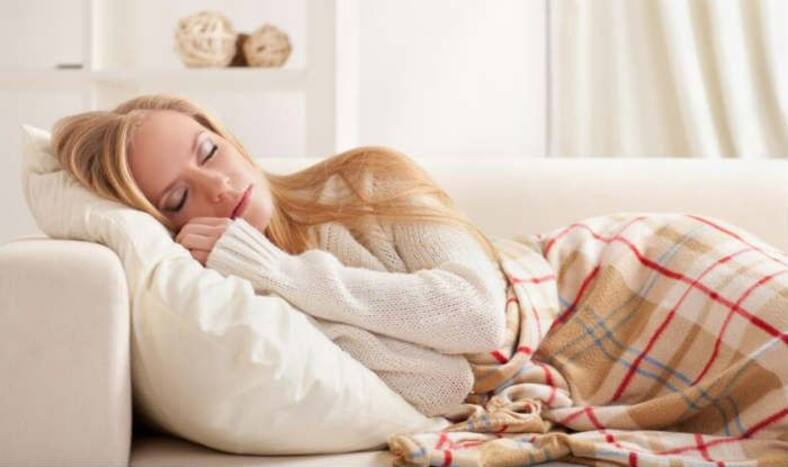 Are you tired of spending your night turning and tossing and you wake up feeling like a Zombie? We've all struggled with going without sleep, it makes one feel grumpy, tired, and most importantly… sleepy. But as soon as you hit the bed, you are wide awake and all you want to know is who wore what, and all how to excel in making Dalgona coffee.
Restless nights, weary mornings can be a frequent phenomenon as we turn older, according to Harvard's Women Health Watch.
According to the published report, having troubled sleep from time to time can lead to insomnia and it can become a real problem. Beyond making us tired and moody, a lack of sleep can have serious effects on our health, increasing our propensity for obesity, heart disease, and type 2 diabetes.
The researchers state that turning to pills can have multiple health side-effects including dizziness, drowsiness, appetite changes, abdominal discomfort, dry mouth, headaches, and strange dreams. They suggest that one should try these 8 tips to fall peacefully at night.
1. Exercise: The study suggests that one should brisk walk daily to boost natural sleep hormones such as melatonin. It will also help you to shed those extra kilos.
2. Reserve bed for sleep: Put that phone away as soon as you hit the sack. Do not open Instagram or Facebook as the bed is for sleeping not for wakefulness, said the report.
3. Avoid alcohol or caffeine: Don't have the last piece of dark chocolate before sleeping, or don't drink that wine at least before 2-3 hours before your bedtime. Alcohol doesn't make you sleepy, it disrupts your sleeping pattern.
4. Don't eat that pizza: It is advisable that one should not eat a heavy meal before bedtime, or one should not sleep an empty stomach. A light meal will help you sleep better.
5. Sleep ritual can help: The study says that taking a bath, reading a book, or listening to calm music will help you unwind before bed.
It is advisable if you are still struggling to fall asleep, then you must consult a doctor to rule out issues with your sleeping pattern.