Use This DIY Aloe Vera and Tea Tree Oil Face Mask to Get Rid of Pollution and Dirt
Try this natural homemade remedy if your skin gets exposed to a lot of dust, heat and pollution. This DIY mask when included in your skincare routine can do wonders to your skin!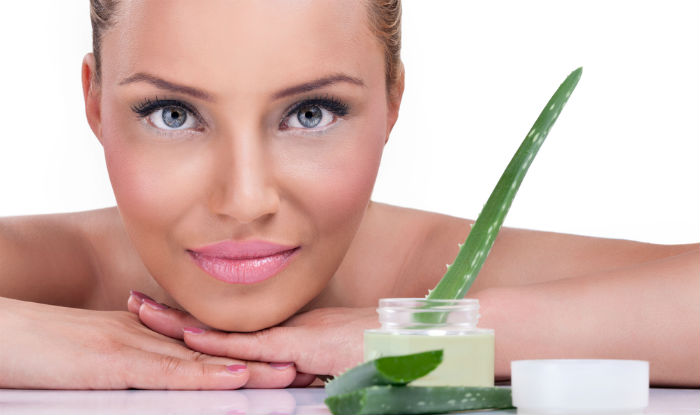 Your skin gets exposed to a lot of pollution, dust and other environmental factors that take a toll on your skin over a period of time. You need to pamper your skin to combat all these negative effects on it. Here is a natural homemade remedy that you can use on your skin to combat the effects of pollution and stress. We had earlier shared with you beauty benefits of aloe vera gel, here is one homemade remedy using the same ingredient. This DIY remedy can be easily made at home using just two ingredients; half cup of natural aloe vera gel and few drops tea tree essential oil. (ALSO READ How to make aloe vera gel at home: A step-by-step guide to scoop out aloe vera gel from the plant).
It is very easy to whip up this natural face mask, simply mix half cup of natural aloe vera gel and two to three drops of tea tree essential oil. Before applying the mask, use a cleanser to wipe your face and neck, to get rid of all the dirt and grime. Apply this mixture all over your face and neck. Leave the mixture on your skin for about 10 minutes and then rinse. After using the mask, use a day or night cream to keep your skin moisturized. (ALSO READ You won't believe what Katrina Kaif's morning beauty ritual for skin tightening is!).
The healing and anti-inflammatory properties of aloe vera helps to reduce any kind of redness and inflammation on your skin. It also reduces acne and lightens blemishes. You can also use it on your skin if you have sunburn.  Tea tree oil is a miracle cure for acne and acne scars as well. Use this mask every alternate day to notice better results. (ALSO READ Use this DIY chamomile tea face mask to soothe acne-prone and sensitive skin).
(Photograph: Shutterstock)
Found this story interesting? Like our Facebook page to read more such articles. Also, share your comments below. We would love to hear from you!
Subscribe Now
Enroll for our free updates