Valentine's Day 2018 Dating Tips: 5 Tips to Have a Perfect Date This Valentine's Day
Taking your valentine out for a date can be a bit unnerving. These tips will help you to have a perfect date this Valentine's Day.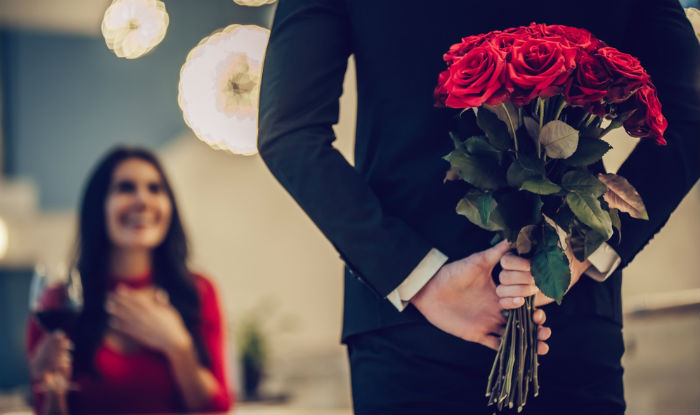 Valentine's Day is the day of love. People celebrate their love on this day by giving gifts, chocolates, spending time with each other and going on a date. But are you finding it difficult to plan a date for your valentine? Don't worry, you are not alone. You need to pick the right place, say the right things and know the art of charm. The way you plan Valentine's Day date can reveal your level of commitment. So, if you know the girl you are meeting is the one and want to make the bond stronger, you should plan a perfect date. According to the founder and CEO of Banihal Ishdeep Sawhney, "As biologically different men and women are, there are a few things both parties must practice whilst on a date for it to go a certain way." Here are some tips that will help you to have a perfect date this Valentine's Day. (ALSO READ Valentine's Day 2018 Restaurant Offers: Dine at These Romantic Restaurants in Mumbai Without Burning a hole in Your pocket This Valentine's Day).
Avoid hectic schedule
Make sure you are not traveling or having back to back meetings or have a hectic schedule. You need to be present in the moment and spend quality time with your partner. Select a location, which is near to both of your workplace or home. Try to finish off the work early and be free. You do not want to take work calls during your romantic dinner.
Be comfortable
You should be confident and comfortable. As Ishdeep says, "The most important would be, to be comfortable in your own skin. Confidence is one of the most attractive traits in a person, and it helps you filter out the right kind of people. While dressing well and being comfortable is extremely important, it's the connection you have with the other person that matters the most." Also, be honest in whatever you say or do. You do not have to be rude but if you do not like something, you should always say it. (ALSO READ Valentine's Day Makeup: Step-By-Step Guide to Look Glamorous This Valentine's Day).
Drop a few compliments
Giving compliment can go a long way. Say something nice when you meet your partner even if you are married or have been seeing each other for some time now. It's always the little things that make a difference. Appreciation and showing affection go down to lengths. Pay attention, listen, drop a few compliments. It's never a bad idea to wear your heart on your sleeve. That way, you don't have to force it," says Ishdeep.
Have a conversation and be respectful
You guys should have a conversation as it can reveal a lot about your personality. Communication is the key to a good relationship. Do not talk continuously and make it a monologue. If your partner does not agree with your point of view, be respectful and accept the difference in perspective and opinions. (ALSO READ Valentine's Day 2018 Cocktail Recipes: How to Make Tanqueray Rose, Timeless Talisker And Ciroc Chocolate Kiss).
Relax
Another important thing is that you need to relax, it is just another day. You are having dinner with someone you love so don't get all worked up. If you are not comfortable going out to a luxury restaurant, cook a meal for your lover, it will definitely win your partner over.
You can also go unconventional by planning adventure activities like sailing or paragliding. You can also go for camping.