Watch Your Food: Is Starfruit or Kamrakh Good for Your Health? A Nutritionist Explains
This exotic fruit is loaded with Vitamin A, B and C.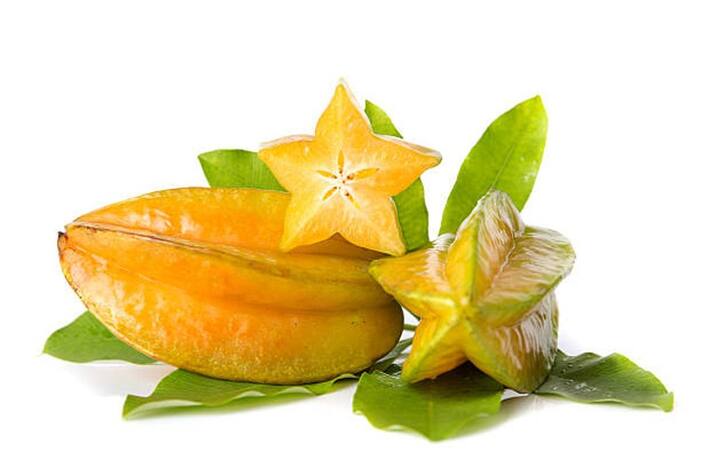 In today's time, indulging in a balanced and nutritious diet has become a necessity. Foods like mushrooms, blueberries, lentils, kale, and green leafy vegetables are loaded with vitamins, minerals, antioxidants, nutrients and are low in calories. And one superfood which is loaded with all of it is carambola a.k.a starfruit also known as Kamrakh in Hindi.
The juicy, tangy fruit adds to your palate. Recently, nutritionist Nmami Agarwal took to her Instagram to share the benefits of this superfood. She says that the exotic fruit is loaded with Vitamin A, B and C.
Check out her post:
View this post on Instagram
Health benefits of Carambola:
Good source of fibre: It is loaded with fibre and low in calories. Fibre is good for your digestive system, and it helps in regulating bowel movements.
Keeps cholesterol in check: Star fruits can keep your cholesterol in check, and they can also remove the fat molecules from the blood.
Great for weight loss: Loaded with nutrients, low in calories, star fruit is an ideal fruit for weight loss. It will boost your metabolism and help you burn more calories.
Good for your heart: Rich in sodium, potassium and other minerals, starfruits help in regulating blood pressure.
Immunity booster: Starfruit is high in vitamin C. Star fruit has magnesium, iron, zinc, manganese, potassium, and phosphorus.