Weight Loss Tips: A Step-By-Step Guide to Achieve Your 2023 Weight-Loss Resolution
Here are some important weight loss tips to help you reach your fitness goal in 2023.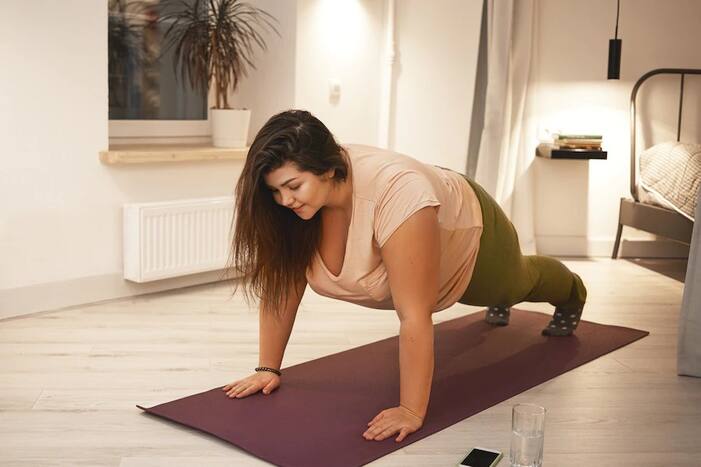 Dieting strategies like "you can't eat carbs" or "eat less" are common in most diet plans. It has been indoctrinated in us that in order to achieve results, you must strictly adhere to the guidelines, leaving no room for your favourite foods.
How to follow the 80/20 Diet Plan?
The diet consists of 80 per cent nutrient-dense food, such as protein, fibre, vitamins, and carbohydrates, and 20 per cent treats, such as a pack of chips, fries, or whatever you like. If you believe that 20 per cent is an insufficient area for snacks, increase it to 25 per cent. However, exceeding that percentage of high-calorie foods is deemed excessive.
Step-by-Step Guide:
To begin, always choose a high-protein meal for breakfast to energise your attitude and body.
Second, for lunch, opt for the home-cooked fare. White/brown rice/roti, protein side dish, pulses/lentils (dal), curry/fries.
Third, if you eat a large meal, try reducing your carbs for the ones that come after. If you consume a grilled cheese sandwich for breakfast, simplify your lunch by reducing the amount of rice/roti and increasing the number of veggies and side meats like chicken, fish, or paneer. Tip: Depending on the day's food selection, this guideline should be followed.
Fourth, take a 30-minute break after lunch to consume cucumber/raita/yogurt or whatever else will help your digestion. Tip: If you're having an extremely low-carb lunch, skip this section.
Fifth, plan your meals on a weekly basis. If you have a Saturday outing planned, pick low-carb items on Friday and Monday. This method allows you to control your calorie intake.
Cheat meals for those two cheat days every week. For example:
Breakfast: Oats
Morning snack: any fruit
Lunch: Veg/Nonveg Biryani
Evening Snack: Burger/Pizza
Dinner: A big bowl of Lentil curry only (without roti/rice)
Do not eat your cheat meal for breakfast.
Avoid overeating on cheat days
Try restricting your cheat meals after 8 p.m.
Stay hydrated throughout the day
Include a detox drink and a 30-minute workout in your routine.
The best balanced home-cooked meal along with few spaces for treats is your key to losing weight or staying fit. Thus, instead of starving yourself with fad diets this year, enjoy your favourite meals even when on a diet.
(With Inputs From IANS)