What are reusable menstrual pads? Here is everything you wanted know about reusable cloth pads!
Maybe it is time you change your pad preferences.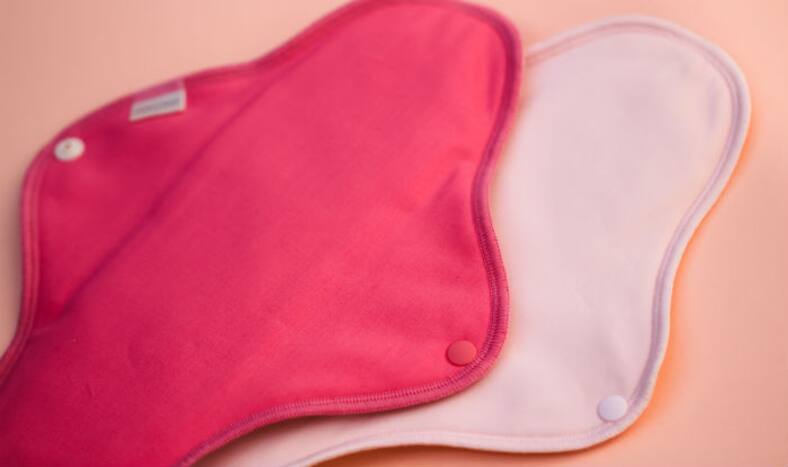 There are several women out there who have been looking for an alternative to disposable menstrual pads. Some women are already using tampons while there are some who have also been daring enough to use menstrual cups. But if these two are not your thing, what are you left with? Menstrual reusable cloth pads can be your best bet. It might seem a little tricky for those who are used to these disposable sanitary napkins.  However once we take you through everything about menstrual reusable pads, you might change your preferences. So here is everything you wanted to know about menstrual reusable pads.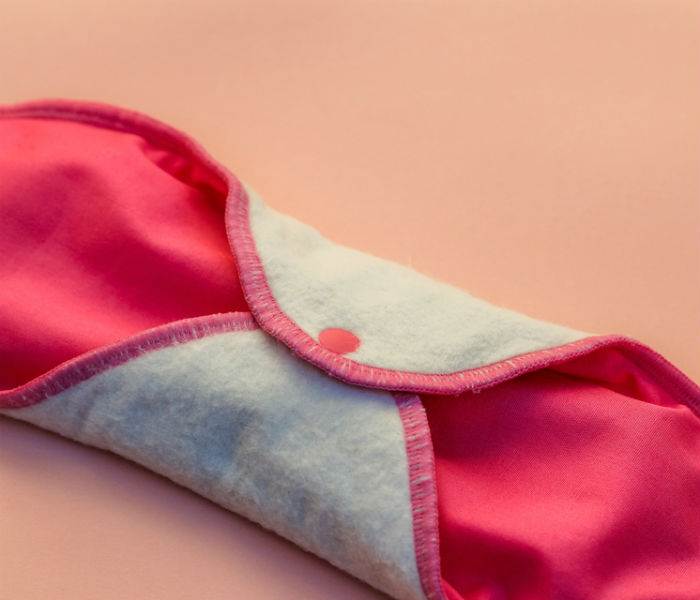 What is a menstrual reusable pad?
Reusable menstrual pads are cloth pads that can be used several times. They absorbs the menstrual blood and the pad should stay for about 4-5 hours depending on your menstrual flow. After use, you need to wash the cloth really well and remove every stain of blood and then you can reuse the same pad. These cloth pads are usually made in several layers that have cotton or hemp, but not plastic. In the first few tries it may seem daunting, however once you get used to it; you will start using reusable pads. You do not have to dispose this pad and buy new ones so it also saves a lot of your money. ALSO READ How often do you need to change your sanitary towel or pad? Everything you need to know about menstruation and hygiene!
How to use a menstrual reusable pad?
These days, reusable pads come with a lining that will prevent your clothing from staining. Also it has a holder that will help you place your pad comfortably on your underwear. There is also an adjustable band that you need to wrap around your waist so that the pad stays in place for longer hours.  One such reusable pad is Saafkins that is economical and also environment-friendly. It is very easy to use and comes with a band and a lining – basically everything that makes it awesome. Just one pad of Saafkins will last for almost 12 hours. It will vary according to the individual's menstrual flow obviously. However, all you need to do is place it on your underwear and wrap the band. It is that easy.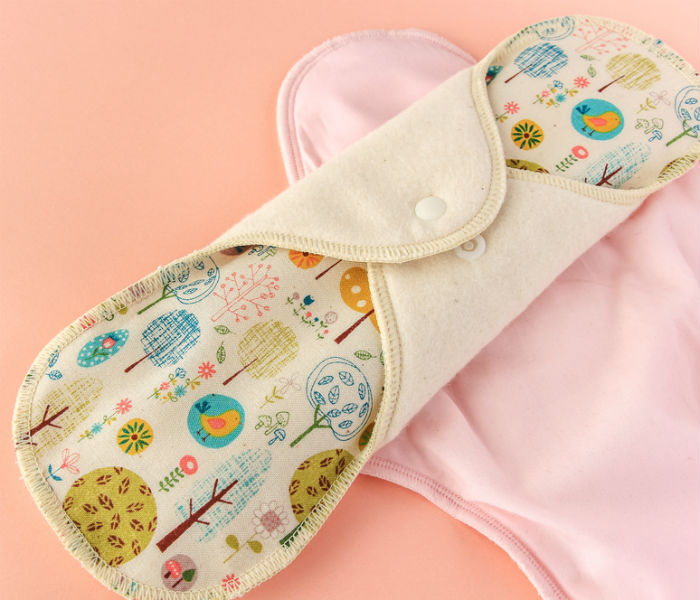 The pros of reusable cloth pads are as follows:
It is extremely comfortable and feels really soft down there. The fabric used is safe, hygienic and soft.
There are no chances of your skin developing rashes since cloth does not block your sweat or any moisture like your disposable pads do because most of the pads use plastic.
The biggest advantage about using a cloth pad is that it will not have any funny smell unlike disposable pads that emit foul smell because plastics react with blood.
The fit of the reusable pads are perfect and it will stay in place thanks to the holder and the band.
It will last much longer and thus you save money.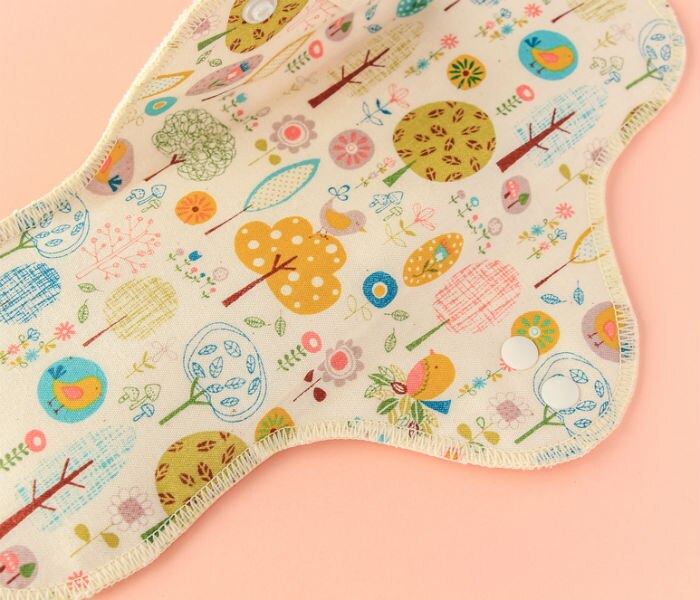 The cons of reusable cloth pads are as follows:
Reusable pads may not really suit women who bleed heavily during their period.
Sometimes it can be a little tricky to wash the blood stains away and you will have to put in a bit of your effort since you have to do hand wash.
After washing the pad, you cannot be certain when it will dry. Sometimes it will take longer than expected. It is sheer patience testing.
If you are traveling, you will have to carry an extra bag so that you can store your used reusable menstrual pads. Washing it is not an option during such times.
Well, as you see the pros are more than the cons and thus we will suggest that you try using reusable pads at least once before you already dismiss it. And if you do not know which one to buy, you should definitely buy Saafkins. By buying Saafkins, not only you get a good product but you will also be supporting their cause of bringing economical menstrual pads to rural areas of India who can't afford expensive sanitary napkins, which is definitely the need of the hour.
For the uninitiated, Giveher5 campaign is a charity drive that will help raise funds so that girls in the rural areas can use the washable sanitary napkin-Saafkins. This charity will help the girls to not miss 5 days of their school because Saafkins will solve their sanitary  problems of menstruation.
Found this story interesting? Like our Facebook page to read more such articles. Also, share your comments below. We would love to hear from you!