Wholesome Curry Recipes From Sri Lanka
Surprise your friends and family with these vegetarian and non-vegetarian Sri Lankan curries.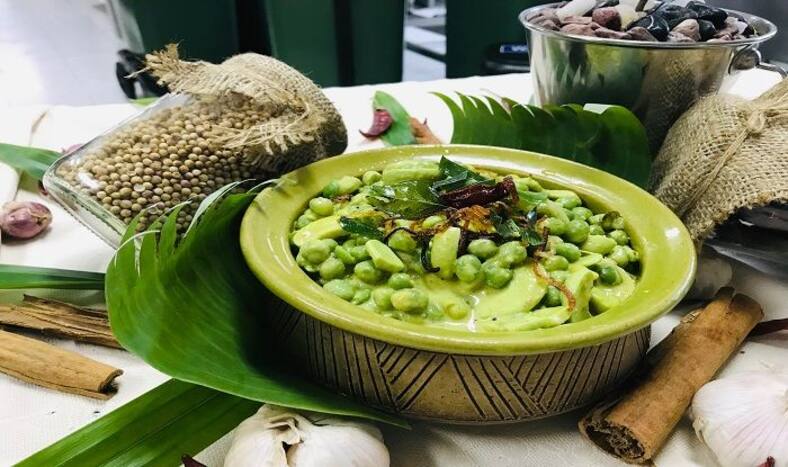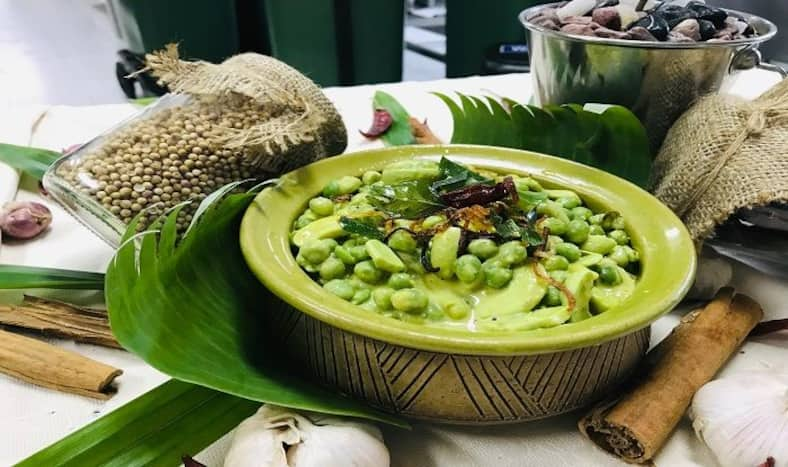 Do you often run out of ideas when it comes to cooking for your family or guests at home? How about taking inspiration from our neighbouring country, Sri Lanka? You have got to try these healthy delicious curry recipes by Executive Chef, Meththa Ekanayake, Movenpick Hotel Colombo.
Cashew and peas curry
Ingredients
Dried cashew nuts 250 gm
Fenugreek 1 tsp
Chilli powder 3-4 tsp
Onions chopped 50 gm
Coconut milk extracts 200 ml
Cardamom 1 pc
Cinnamon 1 pc
Coriander powder 2 tsp
Cumin powder 1 tsp
Turmeric powder ¼ tsp
Curry leaves 1 sprig
1 clove
Salt 1 ¼ tsp
Method
Cover cashew nuts with boiling water, add 1 tsp of bicarbonate soda. Soak overnight.
Wash in several changes of water. Boil until tender but do not make cashew soft. Wash in cold water after boiling.
Heat oil in a pan and add curry leaves, onions and fry till onions are light brown.
Add the cashew nuts, mix well with all the powdered ingredients and salt. Cook for 5-10 minutes.
Add coconut milk, bring to boil and simmer till done.
Fish ambultiyal
Ingredients
Tuna (boneless) 500 gm
Onion 50 gm
Fenugreek seeds ½ tsp
Whole pepper 1 tsp 1
1 Pandan leaf
Salt – as needed
Water 1 cup
For the paste
Cardamom pods 4
Cinnamon powder 3 tbsp
Cumin powder 3 tbsp
Coriander powder 1 tsp
Pepper 1 tbsp
Chilli powder 1 tsp
Roasted curry powder 1 tsp
Garlic crushed 3
Chilli flakes 1 tsp
Goraka (gamboge) 5 pcs
Salt to taste
Method
Boil a little water and add 2 pieces of goraka. Boil for about 10 minutes. Let it cool. Keep the water aside.
Grind the softened goraka pieces and all the ingredients in the "paste" section together and set aside.
Wash the fish with clean water and a little lime. Combine it with the paste you made.
Line a large clay pot in the piece of banana leaf. Place the paste covered fish.
Add the water that you boiled the goraka in. Cook on high covered on a wood-fired stove until the mixture has started bubbling.
Keep on slow fire until the fish is cooked. Remove & keep on same clay pot until you serve.
Serve with rice, roti or bread.