World Diabetes Day 2018: Sonam Kapoor, Nick Jonas And Other Popular Celebs Who Are Battling The Disease
This is how Sonam Kapoor, Nick Jonasthe and other celebs are treating diabetes.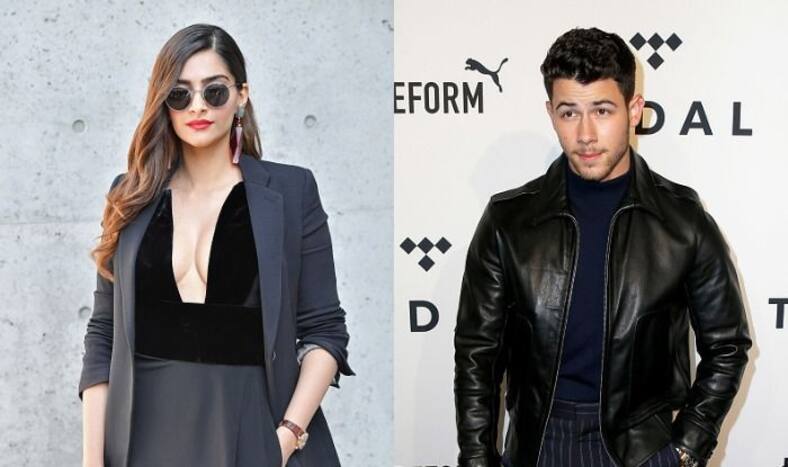 World Diabetes Day is celebrated every year on November 14. It is an initiative to address growing concerns about the disease. It is observed to raise awareness. Diabetes is a condition where the pancreas is unable to produce enough insulin which leads to the increase in blood sugar level. Many health experts have suggested having a healthy diet and engaging in the exercise in order to control it. However, there are some Ayurvedic herbal remedies that have also proved to be beneficial. Not many know that celebs like Sonam Kapoor, Fawad Khan, and Nick Jonas were also diagnosed with the disease.
Sonam Kapoor
She was detected with type 1 diabetes at the age of 17. Along with taking proper medications, the actress also do exercise regularly. She follows a healthy diet and is also a strict vegetarian.
Fawad Khan
He was diagnosed with Type 1 diabetes when he was 17. In one of the interviews, the actor revealed that he along with his friends used to smoke after going for a swim. Once he was hurt while standing near the pool. Fawad ignored his cuts and jumped on the pool. He developed an infection. That's when he realised that he had diabetes. The actor then started following a healthy lifestyle.
Nick Jonas
https://www.instagram.com/p/BqJrjsXlMZh/
The man is soon going to tie the knot with Bollywood actress Priyanka Chopra. He had type 1 diabetes since he was 13. Along with taking proper medications, the American singer has taken the help of various glucose monitoring gadgets to keep his blood sugar levels in check. In order to say healthy, Nick follows a low-carb high-protein diet. Also, he works out regularly.