After Rahul Gandhi's Letter, Congress Sends Priyanka's Audio Messages on NYAY to 40 Lakh Voters
Priyanka Gandhi Vadra's audio messages have been sent to over 40 lakh people in poll-bound Jharkhand, Madhya Pradesh and Rajasthan.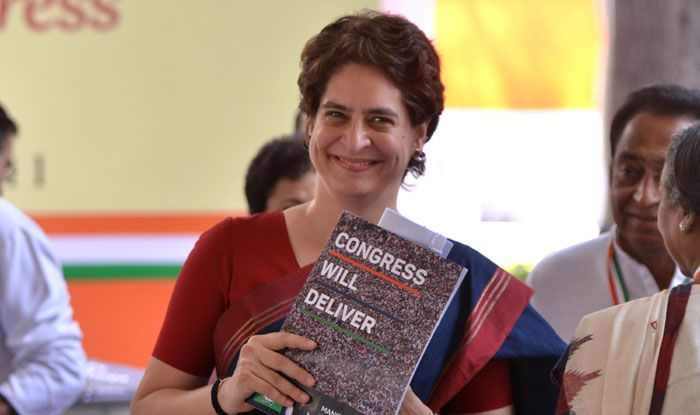 New Delhi: In a bid to reach to voters, the Congress party has roped in its general secretary for Uttar Pradesh (East) Priyanka Gandhi Vadra to promote its Nyuntam Aay Yojana or NYAY scheme to the electorate.
Audio messages recorded by the Congress' general secretary for UP East have been sent to over 40 lakh people in the Hindi heartland states of Jharkhand, Madhya Pradesh and Rajasthan, which will vote in the fourth phase of Lok Sabha elections on April 29, Monday.
The decision to send audio messages of Vadra was taken after the grand old party received feedback that its Nyuntam Aay Yojana (NYAY) failed get resonance on the ground and there were too many questions among the people regarding the scheme.
As per a report, Priyanka's audio messages in Hindi are being sent in form of telecommunication calls to the voters, who fall under the most economically backward polling booths.
In the recordings, Priyanka can be heard talking about the scheme, wherein the main Opposition party has assured to provide Rs 72,000 to 20 per cent of India's poorest families every year if the Congress is voted to power in the Lok Sabha elections 2019.
Earlier, Congress president Rahul Gandhi had sent personalised letters to voters, informing them about the scheme.
Speaking to a leading portal, Praveen Chakravarty, head of the Congress' data analytics department said,"We have identified the beneficiaries of the scheme and they have received personalised letters by Congress president Rahul Gandhi. States in phase-IV will receive audio messages from Priyanka Gandhi Vadra."