Amethi EC Officer Postpones Scrutiny of Rahul Gandhi's Nomination Papers; BJP Asks 'Is Cong Chief a British Citizen'
Amethi, a citadel of Congress president Rahul Gandhi will vote on in the fifth phase on May 6. The counting of votes will take place on May 23.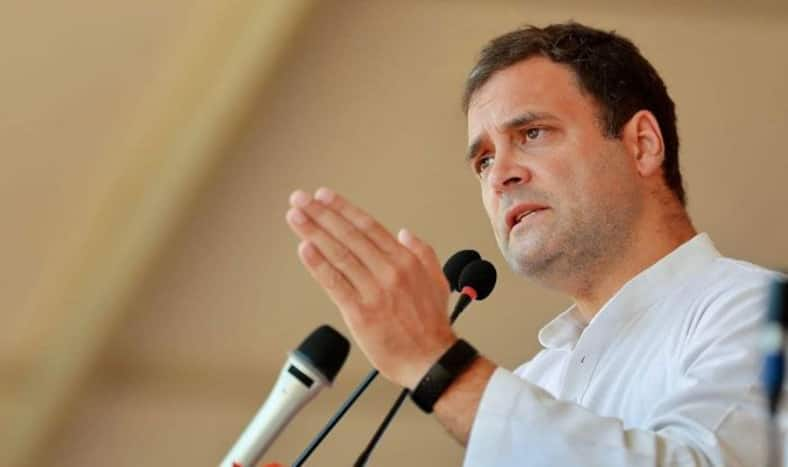 New Delhi: Amethi Returning Officer on Saturday ordered postponement of scrutiny of Congress President Rahul Gandhi's nomination papers to April 22. The development comes after an  Independent candidate, Dhruv Lal, filed a complaint alleging discrepancies in Gandhi's candidature.
" On basis of certificate of incorporation of a company registered in UK, he declared himself a UK citizen. A non-citizen can't contest polls here", said Ravi Prakash, lawyer of Dhruv Lal, citing the Representation of People Act.
He added,"There are no details on assets and profits of the company mentioned in the affidavit. There are a no. of mistakes in his educational qualification certificates. The original educational certificates should be presented so that his (Rahul Gandhi) claim can be established."
"Is Rahul Gandhi and Raul Vinci the same person? If it is not the case then we demand that he gives his original educational certificates, so that these can be verified," the lawyer asserted.
Following this  BJP raised questions on the citizenship and educational qualifications of Gandhi. "I think it's a matter of great surprise that the objections that have been raised regarding Rahul Gandhi's citizenship haven't been answered,"  BJP spokesperson GVL Narasimha Rao said addressing a press conference.
He asked,"Rahul Gandhi's name has been shown to be listed as a British citizen in documents related to a company in the UK. Was Rahul Gandhi a British citizen?"
On April 10, Congress president Rahul Gandhi  filed his nomination papersfrom Amethi  in Presence of UPA chairperson and mother Sonia Gandhi and sister Priyanka Gandhi Vadra.
Gandhi will take on Union Minister and BJP candidate Smriti Irani in what is seen as a direct contest with the SP-BSP-RLD alliance taking the decision to not field any candidate from the constituency.