'Differences of Opinion' Pivotal Feature of Democracy: Nitin Gadkari on LK Advani's Blog Post
Nitin Gadkari backs LK Advani in an interview, says "differences of opinions" is a pivotal feature of a democracy.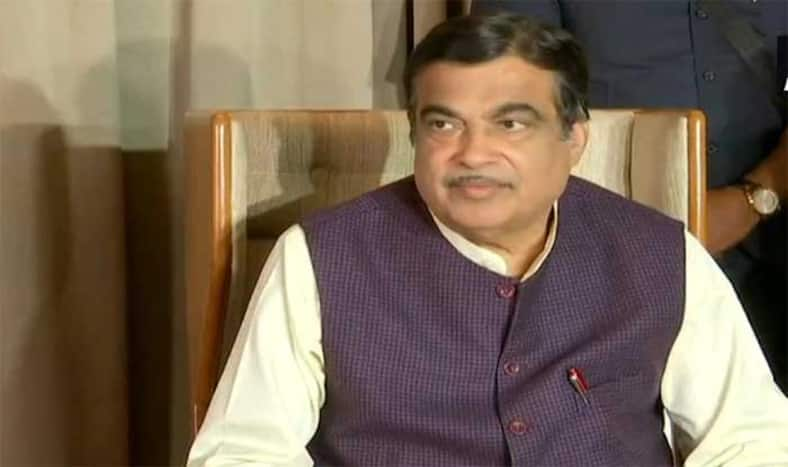 New Delhi: Days after LK Advani wrote a blog post, emphasising on the need to "look back, look ahead and look within", Bharatiya Janata Party (BJP) leader Nitin Gadkari on Thursday told NDTV, "We should respect different opinions because this is the real, true spirit of democracy".
When asked about Advani's blog–'NATION FIRST, PARTY NEXT, SELF LAST'–which was perceived as an act of revolt by the BJP veteran as he was dropped from his Gandhinagar Lok Sabha seat in Gujarat, signifying an end to his political journey, Gadkari asserted that "in a democracy, there are differences of opinion". He added that "it was his (Advani's) right to express".
"We do not want to call anybody who is not with us anti-national. It is his right to express and we do not have any problem about it because we always say that there are differences of opinion in a democracy," Gadkari told the news channel.
The Union Minister's comments come at a time when there is speculation that Gadkari can emerge as a strong candidate for the prime ministerial post. However, he told NDTV, "I have already cleared it. I am very much confident that we will get the majority. And Modiji will be our Prime Minister. I neither have any agenda nor any team for that."
Notably, Ahead of the BJP Foundation Day, LK Advani wrote a blog titled 'NATION FIRST, PARTY NEXT, SELF LAST'. In the blog post, Advani said, "Right from its inception, BJP has never regarded those who disagree with us politically as our "enemies", but only as our adversaries."
"Similarly, in our conception of Indian nationalism, we have never regarded those who disagree with us politically as "anti-national". The party has been committed to freedom of choice of every citizen at personal as well as political level," the party veteran wrote in his blog. (Read the full text here)