'Not FIRs, Suo Motu Complaint Against Babul Supriyo,' Clarifies EC
Supriyo also allegedly snatched the camera of an EC official who was video recording his rally.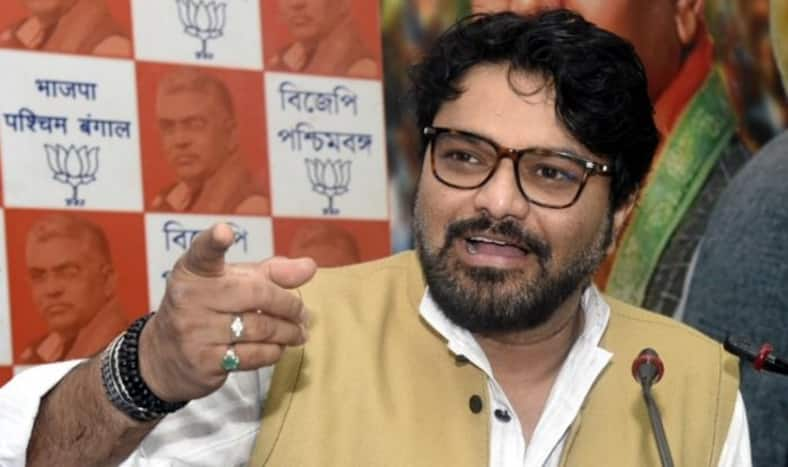 Kolkata: Election Commission on Monday withdrew its statement that two FIRs were registered against Union Minister Babul Supriyo for defying poll body, reported ANI.
Withdrawing his statement, Additional Chief Electoral Officer Sanjoy Basu said, "A suo motu complaint was filed by Andal Police for preventing police officials from carrying out their duty during Supriyo's campaign on Sunday."
Supriyo had allegedly continued to play the campaign song even though the poll body had denied him the permission to do so and also for snatching the camera of an EC official who was video recording his rally.
Earlier, state's Additional Chief Electoral Officer Sanjay Basu was quoted as saying, "The song was noticed during our media watch. We have served him a show cause notice as he did not seek permission from the Media Certification and Monitoring Committee (MCMC)."
He clarified that before sharing any campaign material in print, electronic or social media, candidates and parties are supposed to obtain a certificate from MCMC.
"The All India Trinamool Congress has also lodged a complaint regarding its content. It is being investigated. The song cannot be played till the time he files a reply and gets clearance. We expect everyone to maintain the process," he added.
Supriyo had shared a glimpse of his recording on Twitter. He had seen delightfully harping the notes of 'Phutbe ebar Padma Phool, Bangla Charo Trinamool..Ei Trinamool arr na' (The lotus will bloom this time, Trinamool should leave Bengal, it should not be here anymore).
"With immense pleasure, I want to give you all a sneak-peek of the BJP campaign song recording. Giving my voice to Amit Chakraborty's lyrics was such a delightful experience. I hope you love what we created," he had tweeted.